BMW aims for another record earning year despite large e-mobility investments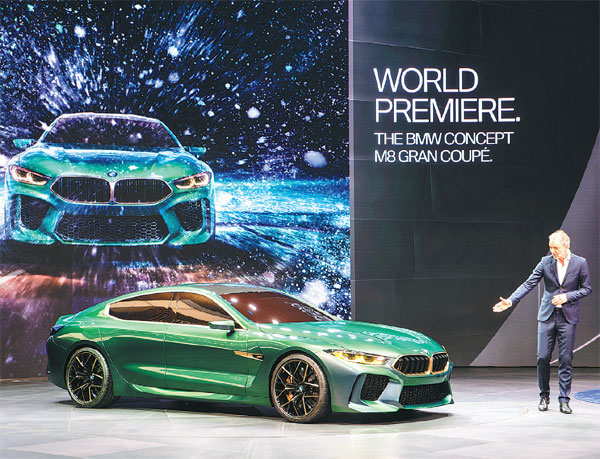 BERLIN - The German luxury carmaker BMW aims to maintain its record level profits of 2017 in the ongoing year despite its commitment to large investments in e-mobility, the company told press on Wednesday.
"2018 should become our ninth consecutive record year. This is my ambition," a statement by chief executive officer (CEO) Harald Krueger read.
BMW achieved annual Earnings Before Interest and Taxes (EBIT) of 10.7 billion euros ($13.13 billion) and sold 2.46 million vehicles (4.1 percent more) in 2017.
Chief financial officer (CFO) Nicolas Peter also expressed optimism that BMW could match its strong performance during the past year. However, the company would hereby have to "shoulder a great task" in light of plans to increase e-mobility research & development expenses to a total of 7 billion euros in 2018.
BMW has already raised its research and development spending on autonomous driving and electrical vehicles by nearly 1 billion euros in 2017 to a total of 6.1 billion euros. The Munich-based firm aims to produce 140,000 units of pure or hybrid electric vehicles in 2018 after 103,000 units in 2017.
Krueger further outlined his desire to record a slight increase in gross revenue in 2018 compared with the figure of 98.7 billion euros in 2017.
Thanks to business generated by the highly-profitable Chinese joint venture between BMW and the local firm Brilliance, the CEO said that a pre-tax margin of 10.8 percent was achievable during the same period.