Tech surge ushers in new era for manufacturing
Share - WeChat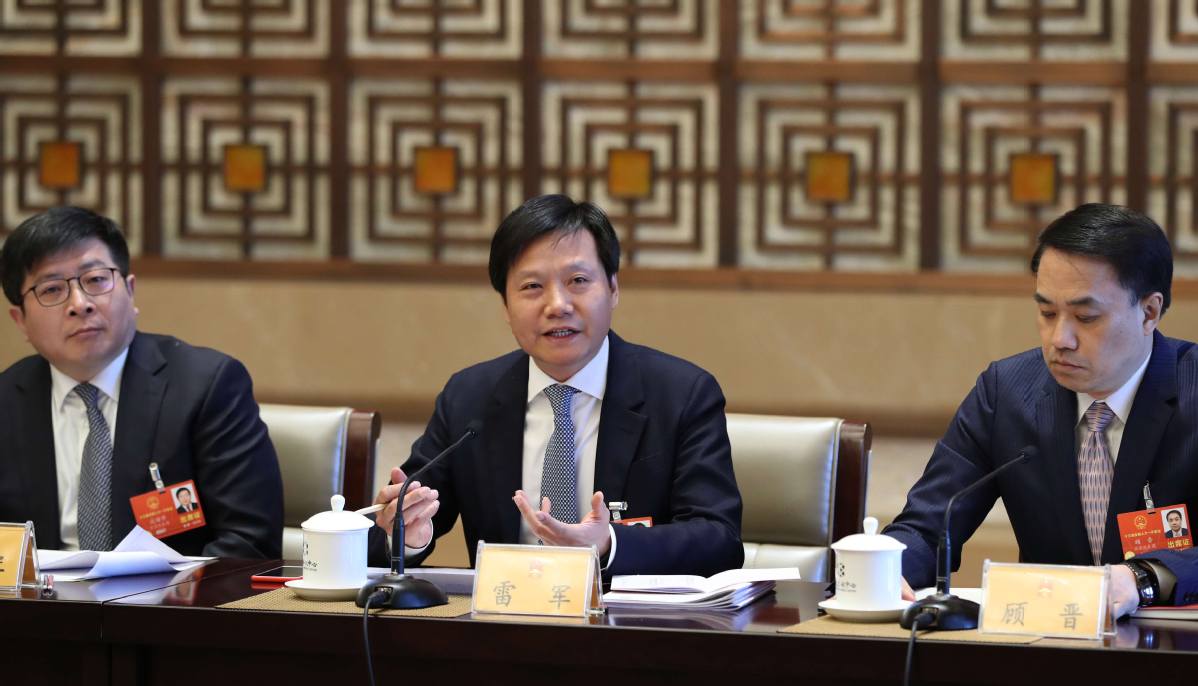 Forward-thinking companies create fresh momentum with innovation
China is stepping up efforts in the manufacturing sector to boost productivity and economic growth, spurred by forward-thinking companies vying for top spots and aiming to create new momentum in key markets.
Gree Electric Appliances Inc, a home appliances maker, is among a growing number of Chinese companies scrambling to embrace technology to upgrade its production modes, and it is gearing up to promote unmanned factories in a push to upgrade manufacturing techniques.
"We have eight production bases in China, and most of them are now unmanned factories. We will ramp up resources to develop more core technologies," said Dong Mingzhu, chairwoman of the firm.
Dong said on the sidelines of the first session of the 13th National People's Congress that the company used to import essential parts from other countries to make air conditioners. But with more efforts made in research and development, Gree's in-house design departments are competent to meet its own demand.
In the past few decades, China has boosted its economy to become the world's second largest through low-cost factory production. And now the country has moved on, transforming from a labor-and capital-driven economic development mode to an innovation-driven one.
In 2015, China launched the Made in China 2025 strategy, a 10-year national road map to transform itself to a global high-tech manufacturing power. The plan aims to move manufacturing up the value chain, developing several key sectors, such as new information technologies.
During the two sessions earlier this month, Premier Li Keqiang also called for more steps in all sectors to improve quality, work toward meeting the highest international standards as well as ignite a revolution in the quality of Chinese-made goods, when delivering the country's Government Work Report.
Lei Jun, founder and CEO of Chinese tech heavyweight Xiaomi Corp, considers innovation, quality, design and the Internet Plus as four key points to support the growth of the country's sprawling manufacturing sector.
According to Lei, besides hard power like quality, soft power such as product design and user experiences are also of key importance as customers now tend to purchase products they think look good.
"There is a gap between China's design industry and those of foreign countries because of our relatively weak industrial foundations and a lack of high-end talent," he added.
Lei proposed to establish a national design promotion association, to help push the industry forward and called for more favorable policies to nurture design talents.