Retail stocks set to shine; food, beverages in focus
Share - WeChat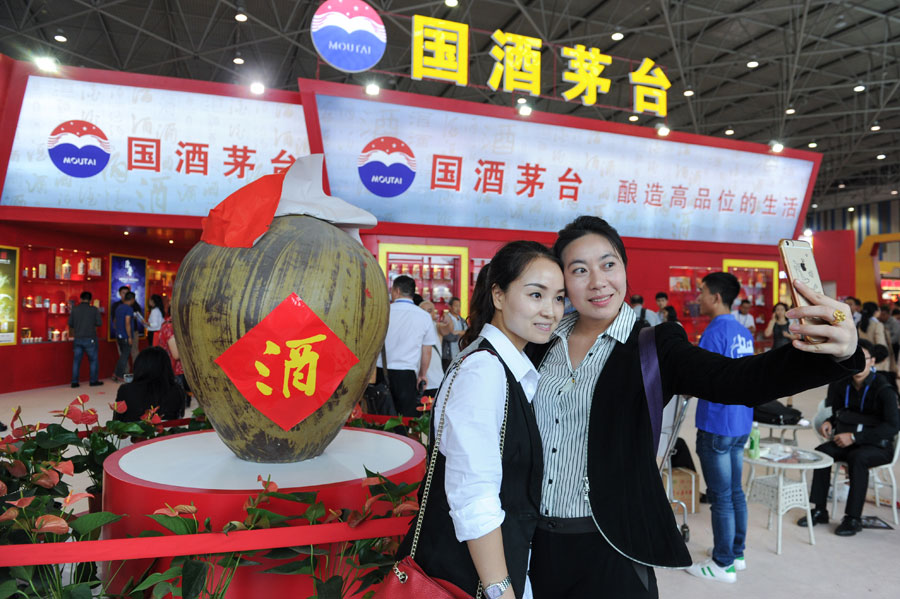 Supply-side reform, consumption upgrade boosting investor sentiment
The Chinese New Year that began on Feb 16 is likely to see some major retail stocks gaining momentum, having made substantial gains last year, market mavens said.
They attributed their expectation to China's sustained supply-side reforms and consumption upgrade, which are boosting investor sentiment toward such stocks.
Orient Securities said certain retail shares in sectors like home appliances, food and beverages, and consumer goods are expected to rise further, in line with inflation.
Hua Chuang Securities said investors may pay close attention to some consumer stocks related to poverty alleviation and rural revitalization, given government policies that are supportive of the two areas.
Ni Hong, CEO of New Sound Capital, said in an interview to the 21st Century Business Herald: "Several criteria need to be met for shares to be regarded as white-horse stocks. The profit per share should exceed 0.6 yuan ($0.09), and the yield of net assets should be around 15 percent.
"We are bullish on the performance of the stocks related to sectors like innovative health foods, smart education and the upgrade of community medical care, following the consumption upgrade trend in China."
Shares of Midea Group, a Chinese electrical appliance manufacturer headquartered in Foshan, Guangdong province, surged 104 percent last year from January to December.
During the same period, Hangzhou Hikvision Digital Technology Co Ltd, a supplier of video surveillance products and solutions, saw its shares surge 152 percent.
Shares of Suofeiya Home Collection Co Ltd, a Chinese furniture and household products manufacturer, rose nearly 38 percent.
Since November, UBS Securities Co Ltd and Beijing Gao Hua Securities Co Ltd have bought substantial number of blue chip shares, including Kweichow Moutai Co Ltd and Gree Electric Appliances, following strong sales revenue growth last year.
In 2017, Kweichow Moutai, a high-end spirit maker, achieved sales revenue of 76.4 billion yuan, up 50.5 percent from 2016. This year, it aims to net revenue of 90 billion yuan, adding 18 percent or more, and produce and sell over 120,000 metric tons of white spirits.
As the most representative consumer goods stock in the A-share market, Shanghai-listed Moutai boasts a market value of about 900 billion yuan. Among the 15 listed Chinese companies with the highest market valuations, Moutai is the only one from the consumer goods sector. The others are mostly from the technology, finance, telecommunications and petroleum sectors.
In January, the market valuation of Moutai was once more than 1 trillion yuan, the first consumer stock to hit such high value. It was also higher than that of London-based Diageo Plc and Brazil-based Ambev SA. This year, analysts expect the company's shares to log further price gains due to short supply of its products and speculative interest.
Sinolink Securities said in its report that this year, liquor sales revenue of Moutai is expected to rise 30 percent year-on-year. If sales exceed expectations, revenue could be more, it implied.
China International Capital Co Ltd said shares of Moutai are expected to see long-term growth as sales volumes of the company's products may rise, driven by business-related consumption as well as middle-class consumer support.