Chinese banks see surging mobile payments in 2017
Share - WeChat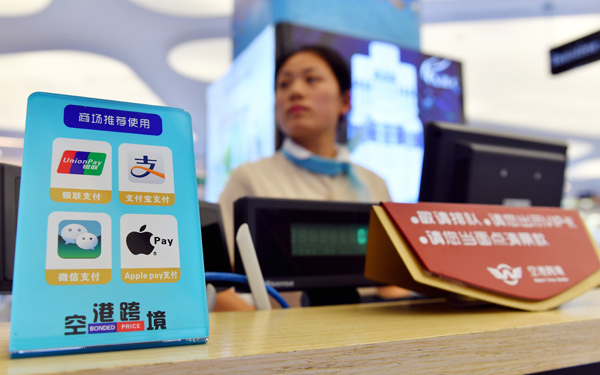 BEIJING - Chinese banks saw a surge in mobile payments last year, official data showed Monday.
Banking institutions handled 203 trillion yuan ($32 trillion) in mobile payments in 2017, up 28.8 percent, according to the People's Bank of China (PBOC).
A total of 37.6 billion payments were made through mobile banking services in the period, an increase of 46.1 percent, the PBOC said.
China's mobile payment sector has seen rapid development, driven by improved Internet infrastructure, increased use of mobile phones and innovation of financial services.
In 2017, bank card transactions in China rose 2.7 percent to 762 trillion yuan, while the number of bank cards in use went up 9.3 percent to 6.7 billion by the end of 2017, according to the PBOC.