End of the line for steam trains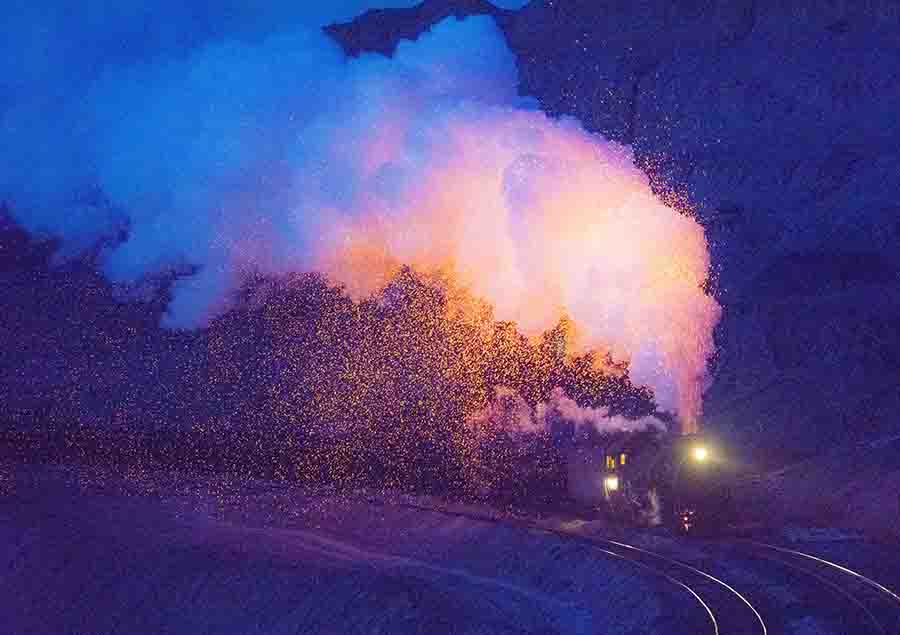 As China reduces coal capacity to combat pollution, mines and their locomotives are being shut down
An approaching cacophony of rattles and blasts of steam tore through the silence of the Xinjiang Uygur autonomous region. Noises from another era.
Then it appeared, clattering and shuddering at 30 kilometers per hour-one of China's few surviving steam trains at the Sandaoling coal mine in Hami prefecture, currently the biggest steam locomotive operation in the country.
The coal mine will shut down within two years, and so too will the 11 steam locomotives. The train drivers are counting the days.