Train driver's notebooks record history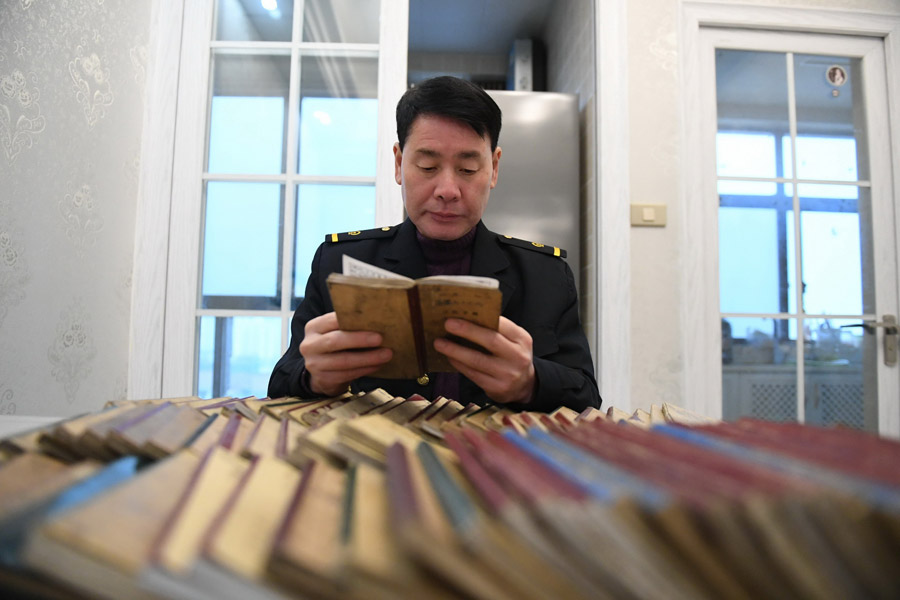 Yu Xiangyang, a train driver in Yingtan, Jiangxi province, has written down the experiences of his 25-year driving life in 84 notebooks, which reflect not only his life, but also the railway and social development.
Retired from the army in 1986, Yu, then 23 years old, started to work in the railway sector and he passed the train driver's test six years later. May 1, 1993 was an important day for Yu — the first day he drove a train.
Ever since that first drive, he began to write down his thoughts, experiences and many other things in notebooks. He cherished the notebooks as files from his life.
The notebooks record the railway and social development, and the changes in the Spring Festival travel rush.