Chinese consumers looking for brands that deliver value
Share - WeChat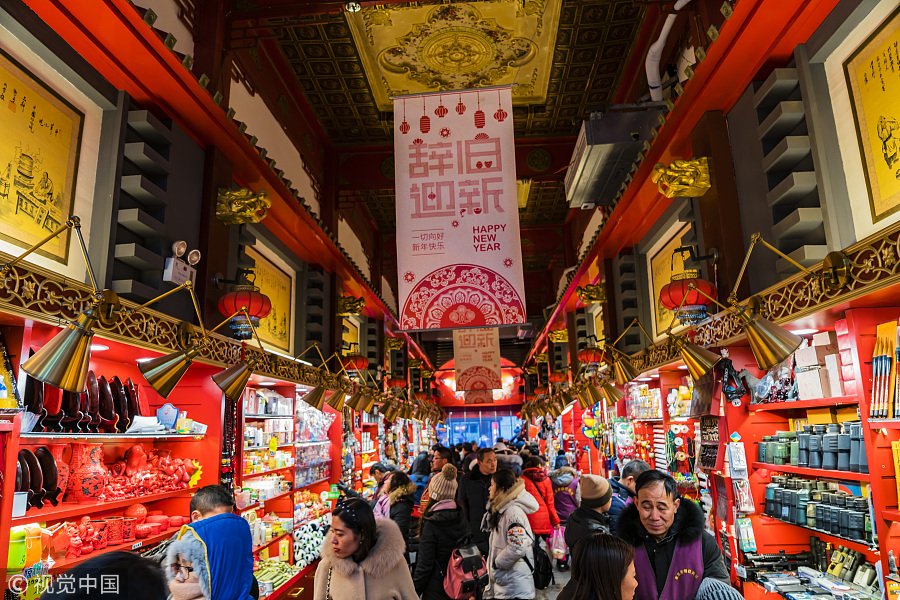 Chinese consumers are proving adept at finding brands that deliver value for their money, and Chinese brands have become credible competitors, especially in the personal digital gadget and personal care categories, according to a new report released by consulting firm McKinsey & Co this week in Beijing.
The global consultancy surveyed nearly 10,000 consumers aged 18 to 65 across 44 cities and seven rural villages and towns in China last year, and found that Chinese consumers buy local brands not because they are local, but because they believe those brands offer better value, their products are more suitable and they offer superior service.
In 2012, Chinese brands accounted for 43 percent of the Chinese market in the personal digital gadgets category, versus 63 percent in 2017. For personal care products, Chinese brands made up 76 percent in 2017 compared with 61 percent in 2012, the report said.
"There is no longer a single, one-size-fits-all definition of Chinese consumers. These increasingly discerning shoppers are younger, focused on health, and more brand savvy than ever, and they demand more from the products and services they buy," said Guan Mingyu, partner of McKinsey& Co.
"Both global and local companies must understand these nuances if they hope to craft brand and product messages that appeal to them," he said.
The report also found that Chinese consumers will continue to become the backbone buyers of luxury products. In 2016, Chinese consumers spent 640 billion yuan ($102 billion) on luxury products, accounting for 32 percent of global consumption.
Until 2025, the money spent on luxury products by Chinese buyers is expected to grow by 8 percent to 10 percent annually, higher than the 4 percent to 6 percent for all other global consumers. In 2025, the money spent by Chinese is set to make up 44 percent of the total, the report forecast.
The spending on affordable luxury products by Chinese consumers is expected to grow at an especially rapid pace of 12 percent annually.
"More affordable brands are entering the Chinese market and expanding their presence by launching flagship stores on Chinese e-commerce shopping platforms," said Luan Lan, associate partner of McKinsey & Co.
"Younger Chinese consumers born in the 1980s and 1990s are more familiar with those affordable brands. Besides, richer consumers have shifted their buying habits and tended to match some products with cheaper prices as well," she said.