Winter treats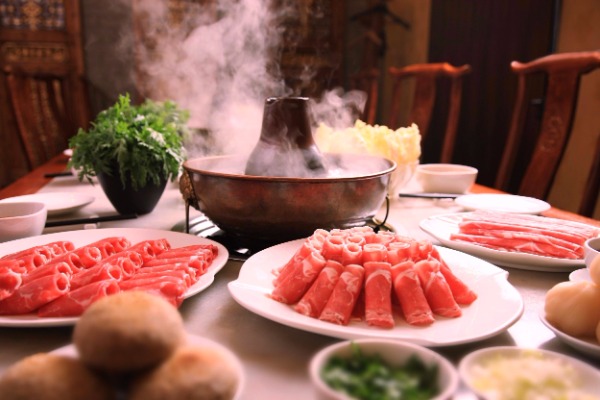 China is divided into as many culinary regions as there are different ethnic groups. And its geographical diversity and kaleidoscopic cultural profiles contribute to an unending banquet of flavors, says Pauline D Loh.
The steam rises, warming faces and hands. The table is piled high with raw slices of meat and platters of vegetables. Every diner is cradling a bowl of sauce in front of him, ready to dip the freshly cooked ingredients.
All over China, hotpot is the most popular meal in winter. And although the range of ingredients may differ from east to west and north to south, the concept is generally similar.
Bite-sized pieces of meat and vegetables are cooked at the table in a simmering pot of stock.
It is often the first cooking that college kids experiment with, using nothing more than a rice cooker.