Mix and match
Share - WeChat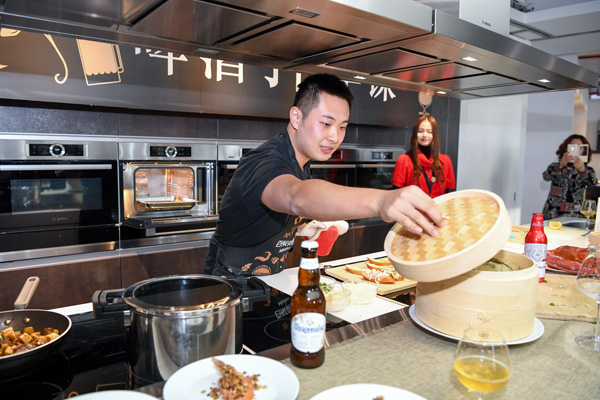 New course aimed at educating diners on how to pair the right beer with their favorite dish has been brewing up a storm
As the great Chinese poet Bai Juyi wrote more than a thousand years ago, "Green foam on fresh, unfiltered rice wine; on a little terracotta stove. It's getting late and looks like snow; might you like to drink a cup?"
Chinese people love to drink, especially in the depths of a cold, snowy winter. Fast forward hundreds of years, and this habit has not changed: a drink with food and friends always grants a good time. But while people tend to pair their beautifully-prepared food with fine wine, they often pay less attention to their choice of beer, which is more associated with hotpot dinners or a street barbecue on a summer's evening.
Last week, global beer producer Anheuser-Busch InBev teamed up with popular Chinese question-and-answer website Zhihu and We-Media's gourmet lifestyle brand, Noob Huang, to launch China's first beer-themed, pop-up consumer education program. The Beer Selection Philosophy course, which took place at Beijing's Bosch Experience Center, was an experienced-based event aimed at demonstrating how best to match culinary treats with beer servings.
Most Popular