JD plans listing of logistics business
Share - WeChat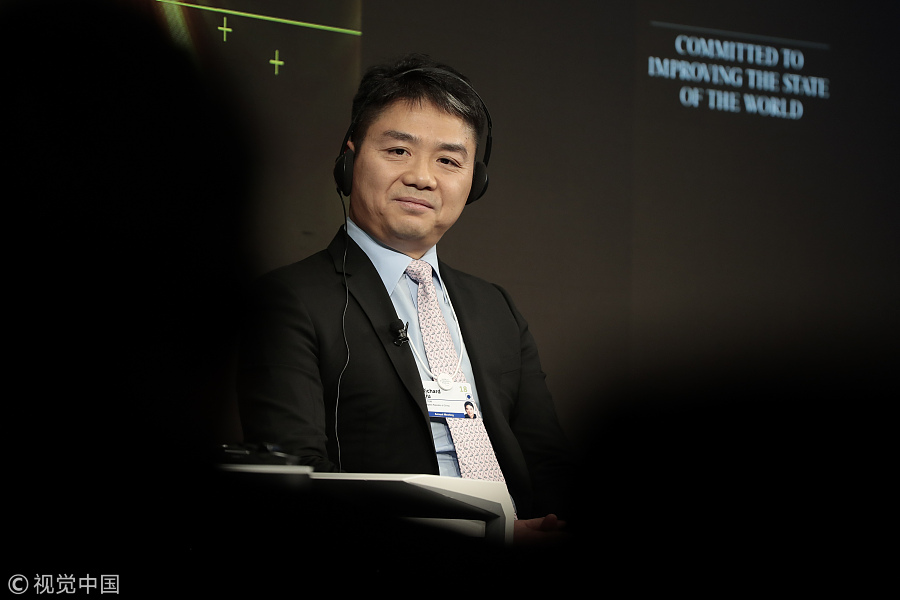 JD Logistics, the logistics unit of China's second-largest e-commerce player JD, is raising funds for eventually going public as an independent company, said Liu Qiangdong, founder and CEO of JD.
The company hasn't decided on the location to list its logistics arm, and the initial public offering is still way off, Liu said during a news briefing in Davos, Switzerland at the annual World Economic Forum meeting.
The move comes as China's major e-commerce players are looking to bulk up their logistics businesses to support their global expansion and boost revenues by offering services to third-party entities.
"We will step up efforts to expand our businesses, including e-commerce, logistics, finance and technology, into Southeast Asia and European countries. We have established a procurement center in Europe, aiming to introduce more European brands into JD's online shopping platform this year," Liu said.
JD launched its Indonesia business in 2015 and formed a joint venture with Thai conglomerate Central Group to enter Thailand last year. Last week, it announced a strategic investment in Tiki.vn, Vietnam's leading business-to-consumer e-commerce platform, to expand its presence in the Southeast Asia market.
The tech heavyweight has been sparing no efforts in its logistics investments. It kicked off a fundraising round at its logistics business with a target of at least $2 billion, Reuters reported this month, citing people with direct knowledge of the matter.
Reuters also reported that Chinese investment firm Hillhouse Capital Group and Sequoia Capital China would likely be lead investors of JD Logistics' funding round. JD Logistics is currently 100 percent owned by JD.
"The fundraising and the following IPO would help JD Logistics operate as an independent company and offer its delivery services to more third-party clients," said Lu Zhenwang, CEO of Shanghai-based Wanqing Consultancy, adding that the time is ripe for JD Logistics to be spun off from JD.
Wang Zhenhui, CEO of JD Logistics, said in an earlier interview that the division has been profitable, and the orders from third-party seller platforms and outside partners have witnessed rapid growth, which surpassed the growth rate of JD's self-owned orders.
Apart from JD Logistics, Liu said JD Finance, a financial subsidiary of JD, will apply for financial service licenses if there is a need in the future.
Last year, JD completed the spinoff of its financial arm, and Liu acquired a 4.3 percent stake in the company.