Tencent, JD.com invest in online retailer Vipshop
Share - WeChat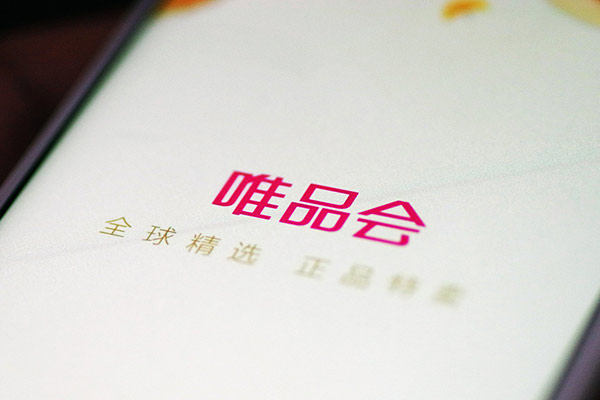 China's tech giants Tencent Holdings Ltd and JD.com Inc will jointly invest $863 million in cash in Vipshop, the country's discount online retailer, according to a statement on the official WeChat account of JD on Monday.
The transaction is expected to close in the near future, as Tencent and JD will purchase the newly issued Class A ordinary shares of Vipshop for $604 million and $259 million respectively, with $13.08 per American Depositary Share, at a 55 percent premium over the closing price of $8.44 the previous trading day.
Upon the transaction's completion, Tencent and JD will take 7 percent and 5.5 percent stake of Vipshop, respectively.
"Tencent hopes to assist Vipshop providing branded apparel and other products for China's rising middle class with traffic, promotion and payment schemes," said Martin Lau, Tencent's president. He added Tencent aims to establish a retail system combining the online and offline.
The investment comes after the Dec 11 announcement Tencent plans to buy a 5 percent stake in domestic supermarket operator Yonghui Superstores Co and take a 15 percent stake of a supply chain and logistics unit of the supermarket chain via a capital increase.
As JD's May filing to the US Securities and Exchange Commission showed, Tencent's wholly-owned company Huang River Investment Limited is the largest shareholder of JD, with a 18.1 percent stake.
The statement also said the shares purchased by Tencent and JD.com are supposed to lock up for two years, during which time Tencent and JD.com could appoint a board member and an observer, respectively, to Vipshop's board of directors.
Meanwhile, Vipshop's chairman and CEO Shen Ya said in the statement his company will continue to operate as an independent e-commerce platform.
Along with the equity investment, Tencent and JD have reached a cooperative agreement with Vipshop, which will allow Vipshop to utilize traffic from Tencent's social platform WeChat via WeChat Wallet and grant Vipshop entry on the main page of JD.com's mobile application.