Ministry drafts policies to promote self-driving vehicles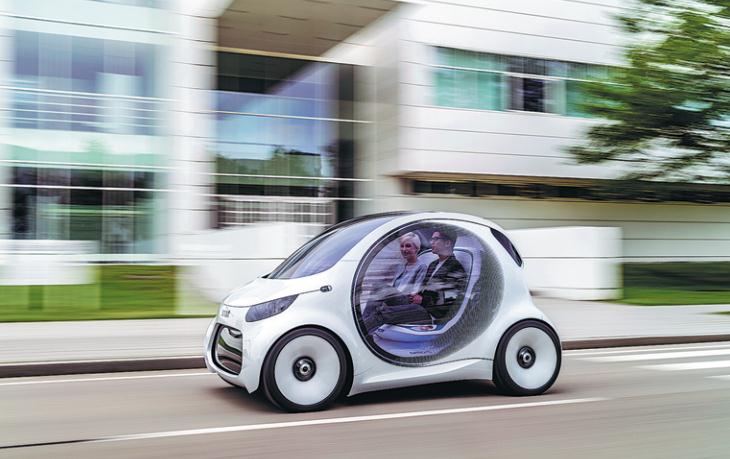 China's Ministry of Industry and Information Technology is working on a draft document on autonomous driving, which is part of China's efforts to promote the cutting-edge technology, according to a source close to the matter.
"The central government is eager to do it," Wu Zhixin, vice-president of the China Automotive Technology & Research Center, told China Daily in an interview last week.
"The Beijing city government has released one and the central government will promulgate that before any local government will follow Beijing's example."
China expects smart cars with partial or fully autonomous functions to account for 50 percent of new vehicles sold in the country by 2020, according to the National Development and Reform Commission.
The Beijing guideline on autonomous driving, which was released in late December, is the first document of its kind in the country.
It applies to independent entities registered in China, allowing them to test at most five vehicles at a time, but before conducting road tests they must first complete tests in designated closed zones, according to the guideline.
Wu said specific requirements about tests in closed zones have not been finished and his center will organize experts in the field to conduct a comprehensive study soon.
"It is like we obtain our driving licenses. We must pass tests in closed zones before we are allowed to hit the road," he said.
For the technology's development, he suggested that a large scale of lower-level functions, or advanced driving assist systems, should be promoted first.
"We should start from the basics, like autonomous parking, which is easy to realize in simple scenarios like parking lots," said Wu.
"We promote them, and then more people will use them. When more people use them, carmakers will have returns on investments so they will have the money to invest further."
A lot of carmakers and tech companies have been pushing forward autonomous driving.
Baidu Inc has been moving ahead with the research and development of autonomous driving technology. In April 2017, it launched Apollo, an open platform on which its technologies can be shared with developers and automakers.
It also announced plans to unveil Level 3, or eye-of functions, in mass-produced cars by 2019 in cooperation with Chinese carmakers including JAC Motors and BAIC Motor.
China's SAIC Motor is teaming up with Intel to develop autonomous cars based on its Mobileye technology.
Zhu Jun, general manager of Shanghai E-propulsion Auto Technology Co, a SAIC subsidiary that that develops electric and hybrid propulsion technologies, is cautious. He does not expect affordable cars with real autonomy, which means at Level 4 or above, to drive into daily life within 10 years because of technological issues and costs.
A Level 4 vehicle can drive itself almost exclusively without any human interaction, and a Level 5 vehicle can drive itself without human interaction on any road.
Zhu's estimate is in line with the view of PwC consultancy subsidiary Strategy&, which predicts that from around 2027 highly or fully autonomous cars will become a reality in daily lives.