Celebrities born in the Year of the Dog
Share - WeChat Editor's Note:
As the Chinese Lunar New Year begins on Feb 16, there is only about a month left to bid farewell to the rooster and say hello to another zodiac animal, the dog. In real life and in stories, dogs have been people's beloved friends for thousands of years. They are friendly, smart and protective, as that famous saying in the comic series Peanuts goes, "Happiness is a warm puppy".
In traditional Chinese culture, people born in the Year of the Dog are said to be blessed by the spirit of the animal. Dog Year people are righteous, brave and clever, and are always prepared to give others a hand.
Here are 10 famous people who were born in the Year of the Dog.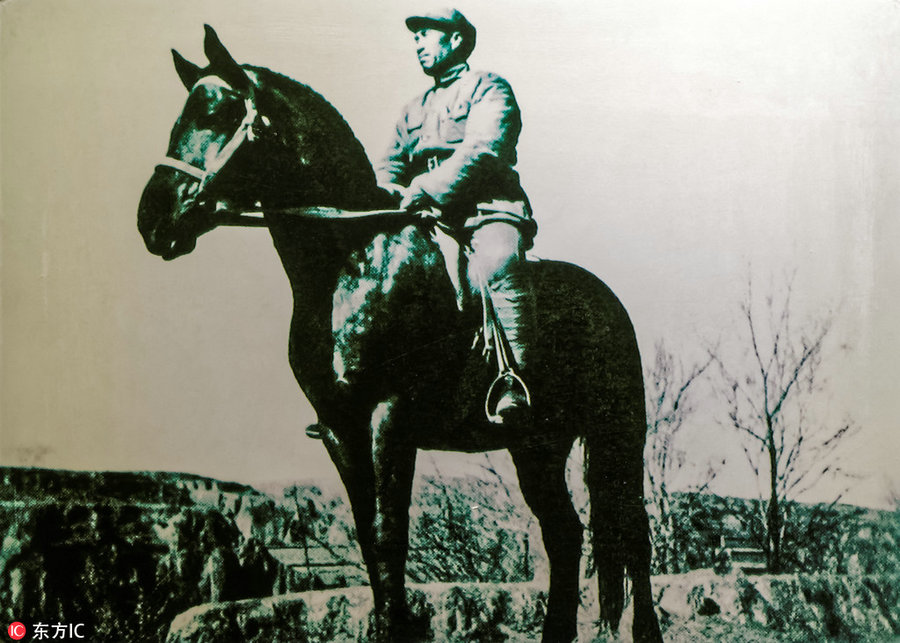 Zhu De
Zhu De, the head of the Ten Marshals of China, was born on Dec 1, 1886 in Southwest China's Sichuan province. In 1922 Zhu De traveled to Europe, where he met Zhou Enlai and joined the Chinese Communist Party. As Mao Zedong's closest ally, he was the "Grand Old Man" of the Red Army and the commander in chief during the Long March.
Zhu played an important role in developing the military tactic of guerrilla warfare. Mao once acclaimed Zhu as "the glory of Chinese people".