CES 2018: Chinese companies step into spotlight
Share - WeChat Huawei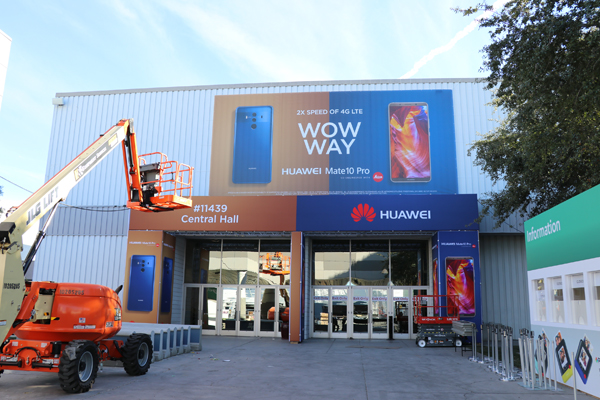 "China wants to be the leader, not a follower in 5G," Richard Yu, CEO of Huawei's consumer products division, said in a keynote address.
"We were behind in 3G development, but we caught up with others in 4G and will be the global leader of the ICT (information and communications technology) industry in the era of 5G."
For Huawei, 5G innovations made it into the keynote speech that launched the Mate 10 Pro smartphone, which features the world's fastest "4.5G or pre-5G experience".
5G is the next frontier in mobile networks and wireless communications, and will feature faster data transfer.