Book club founder gets innovative to promote reading
Share - WeChat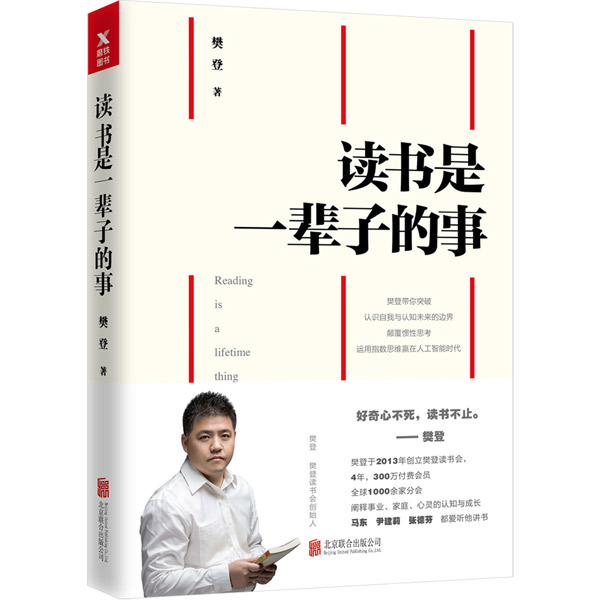 Seven is the average number of books read by a Chinese person in a year. But for Fan Deng, the founder of a popular book club company in China, it's way too few.
"Join us and read 50 books a year," says the slogan of Fan Deng Readers' Club which, Fan says, boasts 3 million members nationwide.
Aiming to promote reading as a habit among Chinese people, Fan has just published a book titled Reading is a Lifetime Thing.
"This is what I firmly believe in," says Fan. "Nowadays knowledge is changing faster than in any time in the history, and lifelong learning is something inevitable."
His book is a collection of reviews in which he picks 19 books, and divides them into three categories-knowing yourself, learning about the future, and improving life.
His selections include psychology scholar Tal Ben-Shahar's Happier: Learn the Secrets to Daily Joy and Lasting Fulfillment, Israeli historian Yuval Noah Harari's Homo Deus: A Brief History of Tomorrow and Lean In: Women, Work and the Will to Lead by Facebook chief operating officer Sheryl Sandberg.
For each book, he wrote a 10-page review, summarizing its main points, condensing the content, and retelling the story in his own words.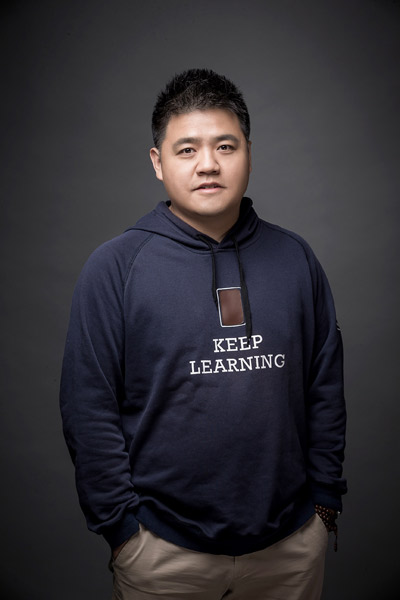 Instead of being a serious critic, Fan writes in a conversational style, so that reading the reviews feels like listening to a friend talking about what he has just read recently.
Fan thinks that in this way readers can get the gist of the books while not getting bored or lost, and those interested in learning more about particular books can purchase the ones attract them.
"My criteria for selecting books is whether they make a mental impact, or bring about changes to our lives," says Fan.
Besides publishing the book, Fan records a weekly 50-minute one-man talk show of him reviewing a book. He distributes the video to his book club members, who pay 300 yuan ($46) for a one-year membership.
In the past four years since Fan founded the book club, he has produced more than 150 book review episodes.
The 42-year-old was once a host at China Central Television, and worked as a lecturer teaching communications at Beijing Jiaotong University from 2007 to 2013.
Fan says that when he used to teach, many students asked him for book recommendations, but only ended up buying the books and not reading them.
"I then tried to give them briefs of the books in a group audio chat on WeChat," says Fan. "Then, many told me that it was very helpful, so I kept introducing books to them in this way, and, in the end, I became a professional book reviewer."
Now, wherever Fan goes, he always carries a book with him. "Many people complain that they don't have time to read, but if you put down your smartphone, I bet you will have time for books."