Decoding 3,000-year-old inscriptions on bones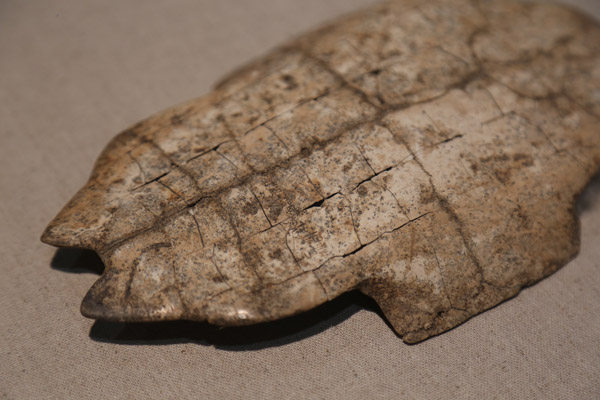 ZHENGZHOU - Earn $15,000 per character! China is offering financial rewards for help deciphering the characters on 3,000-year-old oracle bones. Since the National Museum of Chinese Writing in Anyang in Central China's Henan province announced the reward in November 2016, many people have tried their luck.
Over the past 100 years, researchers have only been able to decipher around one-third of the characters on the animal bones and tortoise shells that have been found so far. The remaining characters are difficult to decipher, according to Guo Xudong from an oracle bones and Yin-Shang culture research center in Anyang.
Yin was the last capital of the Shang Dynasty (c.16th century-11th century BC) and the official excavation of the Yin Ruins in current-day Anyang began in 1928. The oracle-bone scripts discovered at the ruins are considered to be the oldest Chinese inscriptions.
Chinese oracle-bone inscriptions were included on the list of UNESCO Memory of the World International Register on Oct 31.
Oracle bones from ancient China, hieroglyphs from ancient Egypt, cuneiforms from ancient Babylon and Mayan glyphs from Mesoamerica are among the world's most famous ancient writing systems.
"The other three have been lost, but the oracle bones are the only one that still survives as they evolved over time into the current Chinese characters," says Guo.
The oracle-bone inscriptions were first discovered in 1899 by Beijing scholar and antiquarian Wang Yirong, although farmers had been unearthing the relics in Anyang for many years before that. It was Wang who noticed that the symbols on animal bones and tortoise shells looked like a form of writing.
Around 160,000 oracle bones have been found so far. But among the 4,300 characters inscribed on them, only 1,600 have been decoded.
Many of the oracle bones have been scattered across the world over the past century, making it more difficult for researchers to study the actual bones.