Short videos of life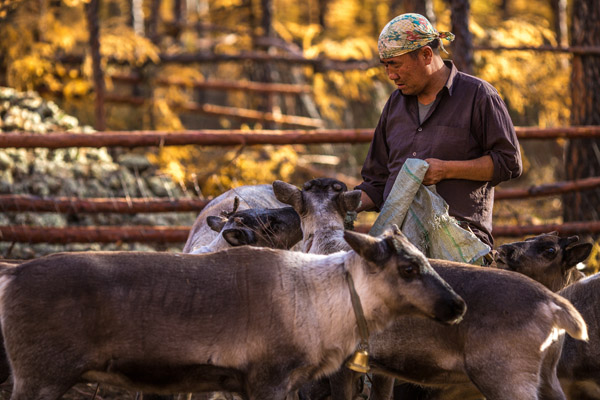 Li Wuwang, 35, a media professional, is taking an unusual route to entertain and educate his online audiences. Yang Yang reports.
In 1911, an American missionary William Marcus Young arrived in Laodabao, a remote Lahu ethnic village on the border between Southwest China's Yunnan province and Myanmar. From him, villagers learned choral singing and how to play the guitar.
Since 1920, choral singing and playing the guitar have become a tradition in the village, where people have long used music to express their thoughts and emotions. Now about 80 percent of the 473 villagers can sing and play the guitar.
This story is one of the most popular episodes of a short documentary series called Great Tribe broadcasting on the internet since Nov 14, 2017.
Other popular episodes include a story about an Oroqen village in Genhe county of the Inner Mongolia autonomous region, in North China, which is gradually losing its traditional nomadic life of raising reindeer, and an episode about a remote hidden Mongolian ethnic village near Kanas Lake in Northwest China's Xinjiang Uygur autonomous region.
Each of the 10 episodes in the first season of Great Tribe lasts about 12 minutes, not long enough even to tell the long history of an ancient village.
But Li Wuwang, 35, the founder of Cicada Modern that made the documentaries, says that with these short videos, he wants to spark curiosity about these remote villages that are almost forgotten by people. "It's just like our slogan says: to see the curious East," he says.
"There are many facets to a village, but we don't want to make encyclopedic documentaries. We want to present them from a specific angle," he says, adding that the aim of the first season is to find elements of the villages that will resonate with audiences.