New Shanghai museum fetes Japanese architect
Share - WeChat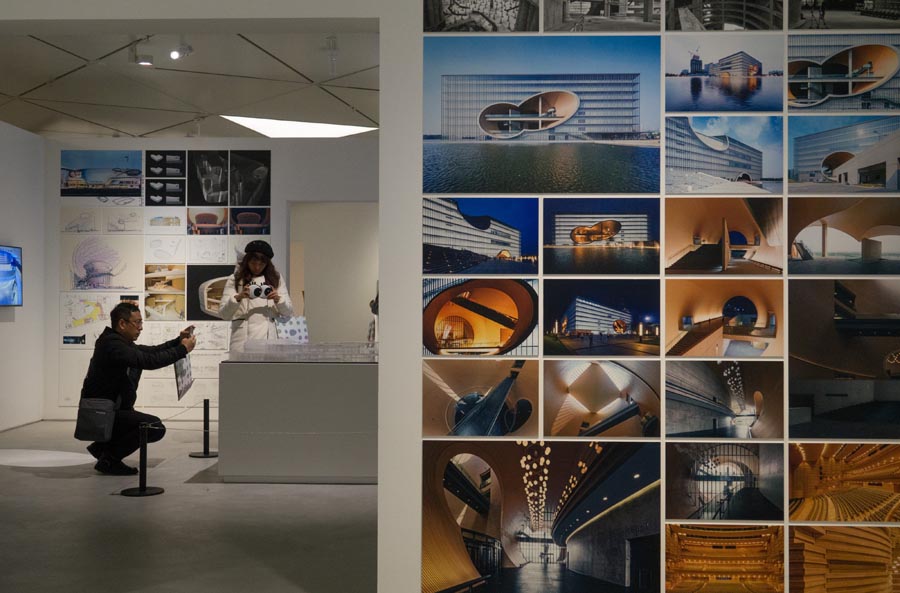 But he released a statement through Tadao Ando Architect& Associates representative Kazuya Okano expressing gratitude for the landlord's understanding and the workers' courage to complete the project within three years.
Leading is the "twin" exhibition of Endeavor, which was staged at the National Art Center in Tokyo from Sept 27 to Dec 18. The show generated interest in China, too, says Tomoko Onishi, Japan's cultural consul in Shanghai.
"We learned about people visiting Japan especially to see the exhibition. And we were touched by people's enthusiasm for the maestro architect in China," she said at the Shanghai exhibition's opening.
Visitors enter the Pearl Art Museum's exhibition space via a long corridor that uses pictures and bulletins to showcase Ando's life.
The Osaka native was a boxer who was interested in architecture, although he lacked formal training.
The self-taught architect established his own design studio in Osaka in 1968. He has developed a style that places complex spatial arrangements within a minimalist exterior.
"To change the dwelling is to change the city and to reform society," he says.