Shenzhen shines at CES in Las Vegas
Share - WeChat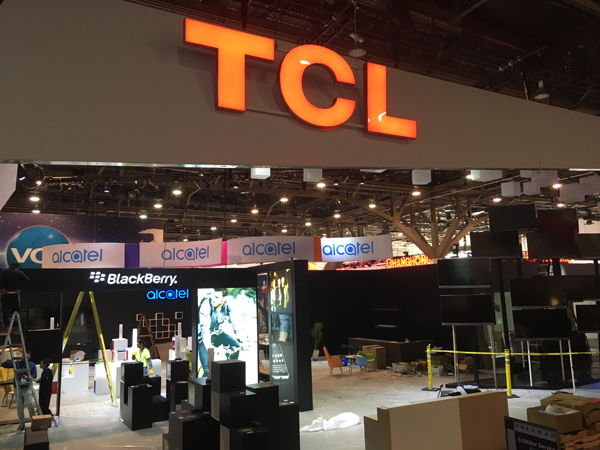 China's hi-tech hub Shenzhen continues its impressive participation at the CES consumer electronics trade show in Las Vegas, which lasts from Tuesday to Friday, and the south Chinese city name is part of nearly 500 participating companies' names.
According to the Consumer Technology Association, the group that hosts the show, roughly 4,500 companies and organizations will attend this year's event, ranging from well-known brands, such as TCL, Samsung and LG, to the startups.
Among these, CES's data show that about 1,551 are Chinese companies, accounting for more than one third of the total.
The over-half-century-old annual gathering is a global stage for innovators to showcase their latest technologies, gadgets, car technology, etc. As for this year, those like artificial intelligence, smart home and vehicles, drones, robotics, virtual reality and augmented reality are the attractive spots at the CES.
The word "Shenzhen", the city in South China's Guangdong province, was also associated with 652 Chinese companies last year in the mid of the total of 1,300 ones participating in the event, the Beijing New reported.
However, the newspaper added that Chinese companies did not gain as much applaud even though nearly one third of participants were from China at that time, although Chinese-made drones were the exception.
"[Chinese] AI-powered firms will not let us down this year," Liu Dingding, a Beijing-based industry analyst, told the Global Times on last Monday.
He added that as some AI applications are now "just around the corner," Chinese companies are likely to become leaders instead of followers in some domains such as speech recognition, computer vision and autonomous driving.
In July, the State Council, China's cabinet, issued guidelines on AI development, and AI projects and other areas related to AI, such as big data, cloud computing, quantum computing, and brain science, have also been proposed.
The guideline set a goal for China to become a global innovation center in this field by 2030. The total output value of AI industry is expected to exceed 1 trillion yuan ($151.78 billion).
AI has also quickly become the hottest area for Chinese start-ups, said a report by research consultancy Eurasia Group and VC firm Sinovation Ventures in December 2017. The report said that investors poured $4.5 billion into over 200 AI companies between 2012 and the third quarter of 2017.
For China's startups, they have experienced dramatic transformation over the past 10 years, from copycat versions of existing applications to true leapfrog innovation, it said.
"Usually, China's small- and medium-sized enterprises make up a large part of CES participants. When big players join the event, they will increasingly make the presence of Chinese tech firms felt," Wang Yanhui, head of the Shanghai-based Mobile China Alliance, told the Global Times.
As more Chinese companies seek their presence in the international market, they have to be fully aware of hurdles such as language barriers, different corporate management structures and tightened regulations, Liu said to the newspaper.