The stories that shaped 2017
Sports are meant to amaze, to thrill and to inspire-2017 certainly delivered on those fronts, both on and off the field of play. Here China Daily looks back on a sometimes sublime, sometimes challenging 12 months for Chinese sport.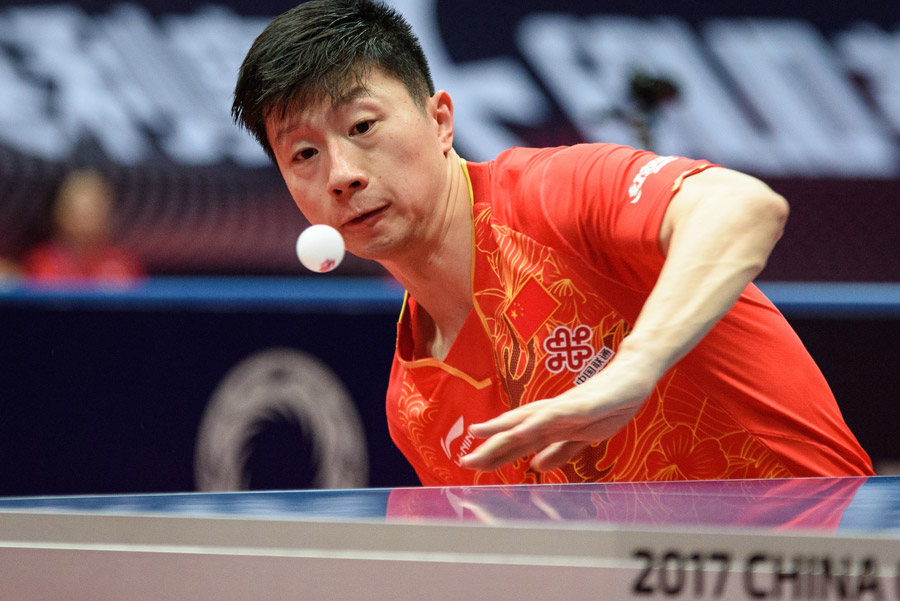 Trouble on the table
Top Chinese paddlers Ma Long, Fan Zhendong and Xu Xin failed to show up for their second-round singles matches at the China Open in Chengdu, Sichuan province in June. The trio later said on their social media accounts that they all miss their former coach Liu Guoliang, suggesting their no-show was in protest at a decision to remove Liu as China's head coach and to appoint him as a vice-president of Chinese Table Tennis Association. The Chinese team subsequently apologized to the public, criticizing the behavior of the players, who were fined $20,000 each by the ITTF in October.