Olympic logos are unveiled
Share - WeChat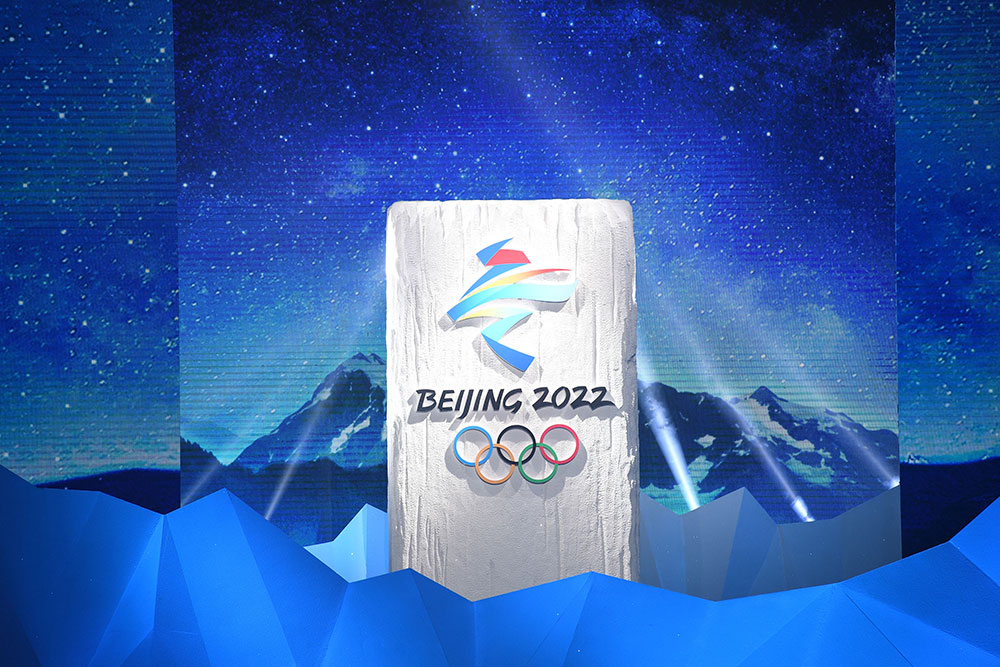 Graphics praised for integration of Chinese culture and winter sports
Beijing's preparations for a successful Winter Olympics in 2022 got a visual boost on Friday night with the unveiling of official Games emblems loaded with rich metaphoric meanings.
Amid cheers and applause at the National Aquatics Center, Vice-Premier Zhang Gaoli; together with Yu Zaiqing, a vice-president of the International Olympic Committee, and Olympic champion speed skater Zhang Hong, unveiled the emblem for the Beijing 2022 Olympic Winter Games.
The much-anticipated Beijing 2022 logo was presented to the world at the iconic 2008 Summer Olympics venue, which will host Olympic curling competition in 2022.
The emblem, called "Winter Dream", features an adaptation of the Chinese character dong (winter) and suggests the movements of skaters and skiers, as well as the flowing curves of a mountain range and snow courses. Below the colorful graphic pattern are the words "Beijing 2022" written in traditional Chinese calligraphy.
The emblem was designed by a group led by Lin Cunzhen, an associate professor at the China Central Academy of Fine Arts. It was selected from 4,506 offerings contributed by designers at home and abroad.
"The emblem offers a unique integration of profound Chinese culture, international style and characteristics of winter sports," said Cai Qi, president of the Beijing Organizing Committee for the 2022 Olympic and Paralympic Games. "It illustrates the ardent expectation of 1.3 billion Chinese people for the winter sports gala."