Tesla loses head of Autopilot team after only six months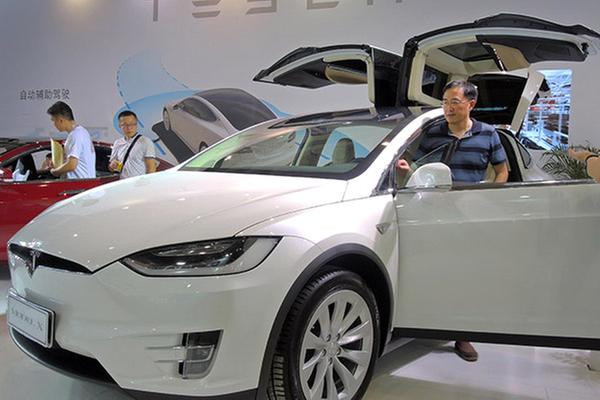 A Tesla model X catches visitors' eyes at a green expo in Nanjing, Jiangsu province. [Photo/China Daily]
Tesla's team developing self-driving car capabilities lost a top engineer hired less than six months ago from Apple, adding to a spate of executive shakeups at tech companies competing to put fully autonomous vehicles on the road.
Chris Lattner, who left Apple in January and had been vice-president of the carmaker's Autopilot software, was the hire Tesla touted earlier this year after losing Sterling Anderson, the head of its Autopilot program. Since August, Tesla, Uber Technologies and Alphabet's Waymo have each lost executives who led their respective self-driving efforts.
"In the end, Elon (Musk) and I agreed that he and I did not work well together and that I should leave, so I did," Lattner wrote in an update to his resume.
In listing his contributions to Tesla, he wrote that the Autopilot team was in the midst of a challenging hardware transition during his time with the company and struggling with attrition.
Turnover is proving a challenge for companies in a fierce war for the engineering talent needed to develop autonomous vehicles.
The auto industry and its regulators are counting on the technology to help make significant reductions in crashes that lead to tens of thousands of injuries and deaths in the United States every year.
Uber last month fired self-driving car executive Anthony Levandowski, yielding to mounting pressure in its court fight with Waymo after a judge concluded he took thousands of confidential files from the Alphabet unit.
Anderson, Tesla's former head of Autopilot, and Chris Urmson, who for years led Waymo's self-driving efforts before leaving the company in August, are now running their own startup, Aurora Innovation.
A total of 34 companies now have permits to test self-driving cars on California's roads.
As traditional automakers, technology companies and startups look to break through with self-driving cars, engineers with expertise in hardware, software or artificial intelligence have an abundance of options.
Actual experience leading teams and building autonomous systems is rare, said Sophie Thomas, a principal at recruiting firm Riviera Partners.
"Very few humans on the face of the planet have this skill set," said Thomas, whose San Francisco-based company does executive-level searches for autonomous driving companies.
"Add in the pressure of building a system that can work and won't kill people on the street - it's a rare find."
At Tesla, Jim Keller will take overall responsibility for Autopilot hardware and software, according to the company's statement. Keller joined from Advanced Micro Devices in January 2016 and also worked previously for Apple.
As one major executive leaves Palo Alto, California-based Tesla and its Autopilot group, another is joining from OpenAI, the artificial intelligence nonprofit venture backed by CEO Elon Musk.
Andrej Karpathy has joined the carmaker as director of AI and Autopilot Vision, reporting directly to Musk and working closely with Keller.
Tesla is building its image-sensing technology in-house after parting ways with Jerusalem-based Mobileye last summer. The churn at Tesla goes beyond Autopilot. Tesla announced last month it hired Gabrielle Toledano as chief people officer - the top human resources role - at the company that now has more than 30,000 employees.
BLOOMBERG