The fantastic four monks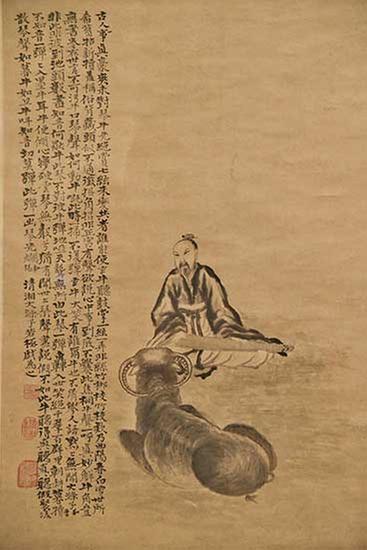 An ongoing exhibition in the Hall of Martial Valor at Beijing's Palace Museum showcases paintings and calligraphic works by Hongren, Kuncan, Bada Shanren and Shitao, also known as "the Four Monks" in Chinese fine-art history.[Photo by Jiang Dong and Wang Kaihao / China Daily]
Animals roll their eyes to express a sense of rebellion in Bada Shanren's works.
However, in one painting, Cat, Stone, and Flowers, he depicts a chubby and sleepy cat on a stone. This work is exquisite as it has different layers created with the skillful use of ink.
"It seems like a reflection of a leisurely lifestyle," says Wang. "However, it also shows that the painter is looking for inner peace after enduring anger and worries."
Wang says some of the works are milestones in the development of Chinese painting.
For instance, a scroll painting by Shitao comprising breathtaking mountain landscapes shows techniques from previous dynasties mixed with his own.
He combines his observations of mountains all over the country into one work.
This piece is commonly considered to be one of his most representative.
Wang says that the vitality and the creativity in their inkwash paintings have continued to influence many generations of artists.