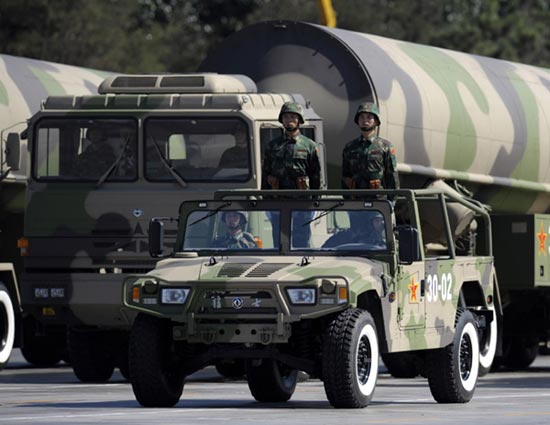 Nuclear missiles are displayed during a military parade in celebration of the 60th anniversary of the founding of the People's Republic of China, in Beijing, October 1, 2009. [Xinhua]
BEIJING: China's National Day military parade culminated in the final staging of giant nuclear-capable intercontinental ballistic missiles Thursday.
The camouflaged nuclear weapon rode on 18 launch vehicles.
Each vehicles had 20 wheels, carrying the "remarkable symbol" of China's defense muscle.