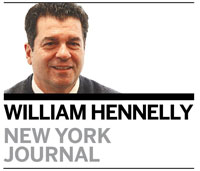 Despite Chinese consumers' unceasing ardor for Apple iPhones, two homegrown companies - Xiaomi and Huawei - have recently overtaken the California kingpin in smart phone market share in China.
One in three smart phones shipped in China were from Xiaomi Inc or Huawei Technologies Co Ltd in the second quarter of 2015, according to data released Monday by Canalys, a mobile market research firm.
Xiaomi, headquartered in Beijing, holds a 15.9 percent market share, according to Canalys estimates. Huawei, based in Shenzhen, which Canalys said is the fastest-growing vendor in the top 10 at 48 percent sequentially, has a 15.7 percent share.
Apple came in third, followed by Samsung and Vivo.
"The China smart-phone market continues to mature, remaining stagnant quarter-on-quarter," said Jingwen Wang, analyst at Canalys. "Competition among major brands has never been so intense. Huawei recorded the highest smart-phone shipments in its history without compromising its product margin or profitability.
"Apple and Samsung have both increased their sales activities in the China market, expanding rapidly in channel coverage through flagship stores and small-to-medium-size phone retailers, respectively," Wang said. "Xiaomi is under immense pressure to maintain its top position in the quarters to come."
Apple Inc's iPhone sales grew 85 percent in China, with revenue jumping to $13 billion for the latest quarter ended June 27, according to the company.
"We remain extremely bullish on China and we are continuing to invest," Apple CEO Tim Cook said at the earnings announcement. "We would be foolish to change our plans. I think China is a fantastic geography with an incredible, unprecedented level of opportunity."
Huawei, which has a US division headquartered in Plano, Texas, reported in July that global shipments of its phones were up 39 percent year over year in the first half of 2015, to 48.2 million. The company focuses on mid- to high-end models.
A Huawei executive said last month that his company and Xiaomi are selling to different market segments in China.
"We're different than Xiaomi," Deputy Chairman Ken Hu told journalists, reported Agence France Presse. "No two companies are alike. If you want to compare us to other companies, you can see from the increase in (sales) volume that we have a lot of advantages."
Huawei is going after South Korea's Samsung in the battle for the Android space in China and is also investing in 5G technology for the future, AFP reported.
Shares of Apple closed at $118.44 on Monday, down $2.86, or 2.36 percent, to a six-month low. The stock also fell below its 200-day moving average for the first time since September 2013.
UBS analyst Steven Milunovich said in a note Monday that the "key investment debate is whether iPhone shipments can grow in fiscal 2016".
He forecasts shipments of 245 million units from 232 million in fiscal 2016, which equates to year-over-year growth of 6 percent.
Also weighing on Apple shares is some trouble with recent rollouts of the Apple Watch and Apple Music, leaving some Wall Street analysts anxious over the lack of a certifiable hit, so common during the Steve Jobs era.
Apple reported that it sold 2.5 million Apple Watches (which went on sale on April 24) vs expectations of 4 million units, in its quarterly report in June.
Apple launched Apple Music, a combination streaming music and Internet radio service, on June 30, but the product has generated some sharp criticism.
"Apple Music is shaping up to be Apple's worst-received product launch since Apple Maps in 2012," Matt Rosoff wrote in Business Insider.
Contact the writer at williamhennelly@chinadailyusa.com