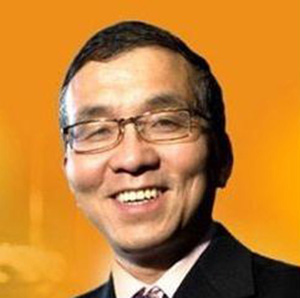 Weizhen Tang, 51, smiles in this undated handout photograph released by the Toronto Police January 6, 2010. [Agencies]

TORONTO: Toronto police on Wednesday issued an arrest warrant for Weizhen Tang, a man who claimed himself to be a "Chinese Warren Buffett" and is accused of a Ponzi scheme fraud that cost its victims' $30 million.
Police say more than 100 victims have been located in Canada, the United States and China. Toronto police are now seeking the public's assistance in locating the 51-year-old Tang, who is described as "five-foot two inches, 130 pounds with short black hair and glasses" in a police press release.
In addition to the criminal charges, the Ontario Securities Commission has filed charges against Tang in a provincial court, while the US Securities and Exchange Commission filed fraud charges against him in Dallas and froze assets of his investment fund in the United States.
After arriving in Canada in the early 1990s and earning a university degree in biotechnology, Tang began investing money for friends and relatives in the mid-1990s, and founded Oversea Chinese Fund in 2001. He then became a celebrity in the Chinese community in Toronto.
He dubbed himself a "Chinese Warren Buffett," and even published a book titled "My Warren Buffett Road."