TOKYO - Japanese Prime Minister Yasuo Fukuda vowed in his first policy address at the parliament on Monday afternoon to properly deal with a series of domestic problems, especially the issue of "politics and money."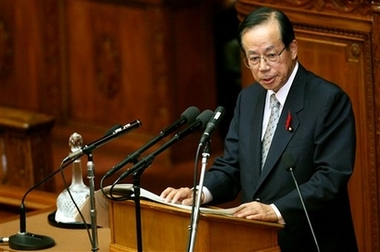 Japan's Prime Minister Yasuo Fukuda delivers his keynote speech at the Lower House in Tokyo, Monday, Oct. 1, 2007. Fukuda said Monday he will focus on friendly ties with Asian neighbors while keeping the country active in international peacekeeping efforts. [Agencies] 
Fukuda said the government had been under severe criticism from the public in a series of political fund scandals, and he will lead the new Cabinet to improve transparency in political funds.
"No policy or reform could be implemented without people's trust," the 71-year-old new premier said, adding that to regain public confidence in politics and administration is one of the most pressing mission for his Cabinet.
While expressing his resolution to continue the reform project introduced by former Prime Minister Junichiro Koizumi, Fukuda promised to give more attention on dealing with the imbalanced development between rural and urban areas.
The issue of disparities should be properly addressed for the health of reform and the stability of economic growth, Fukuda said, pledging to create a nation of "hope and ease" for all regions.
On the pension record-keeping problem, which contributed to the failure of his predecessor Shinzo Abe's Cabinet, Fukuda said the government will further improve the welfare system to guarantee the security of pension records.
Fukuda was elected president of the ruling Liberal Democratic Party (LDP) on September 23 to succeed Abe and was appointed prime minister by the parliament two days later.