Universiade to enhance economic openness
Updated: 2011-08-21 15:25
By Michelle Fei (China Daily)
SHENZHEN - The Universiade has enhanced economic openness and accelerated communication with the world, the Shenzhen Social Science Academy's Vice-President, Huang Fayu, said on Saturday.
"The Universiade has had a major impact on the city in many respects," Huang said.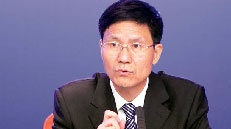 Huang Fayu says the Universiade will have a major impact on Shenzhen.[Provided to China Daily]
"It gave Shenzhen a precious opportunity to better introduce itself to the world. It also provided citizens a chance to broaden their horizons and learn more about the different cultures of different countries.
It has also brought about substantial improvements in infrastructure, civility, livelihoods and the like."
Shenzhen began its transformation as a key experimental economic zone 30 years ago when it was a small fishing settlement.
Its economic openness has propelled its advance as a metropolis and economic leader.
Huang believed such international events as the Universiade could improve Shenzhen's investment environment.
In 2009, the Comprehensive Economy Openness Index, which evaluates economic performance in such major areas as trade, investment and industrial output, found Shenzhen to be the mainland's most economically open city.
Shenzhen's index rating was 60.33 percent - 41.36 percentage points higher than the average mainland city. Beijing was rated at 37.12 percent, while Shanghai was 42.36 percent.
Shenzhen's total foreign trade value reached $346.7 billion in 2010. Its export value was $204 billion, or 12.9 percent of the country's total. The city has had the highest export value among all Chinese cities for 18 years.
Shenzhen also possesses diverse economic ownership, with most of the economy in private hands. As of 2009, there were 6.3 million employees, 93.35 percent of whom worked for non-State-owned enterprises.
Shenzhen is a city of immigrants. There were only 300,000 people in Shenzhen 30 years ago. As of November 2011, immigrant influx increased the population to 10.3 million. Almost everyone is covered by the social medical security system, although less than 25 percent of residents have residency permits.
Shenzhen is also a tourism destination. In 2010, the city hosted about 77 million tourists and the tourism industry generated 62.8 billion yuan.
Video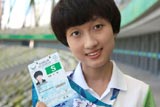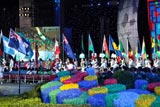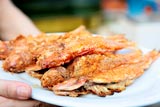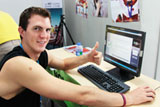 About Shenzhen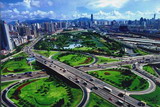 Shenzhen is located at the southern tip of the Chinese mainland on the eastern bank of the mouth of the Pearl River and neighbors Hong Kong.

The brainchild of Deng Xiaoping, the country's first special economic zone was established here by the Chinese Government in 1980. It has been a touchstone for China's reform and opening-up policy since then.