Chinese swimmer breaks 100m butterfly record
Updated: 2011-08-18 09:31
(Xinhua)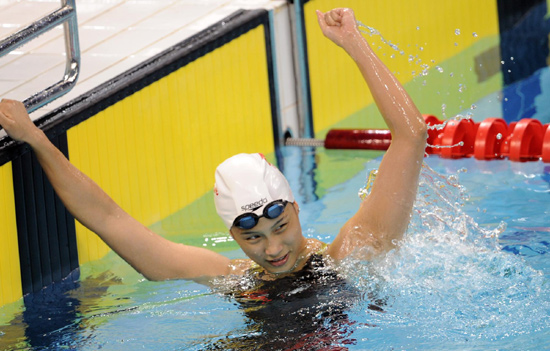 Lu Ying celebrates after winning the women's 100 meters butterfly in a Universsiade record time in Shenzhen August 17, 2011. [Photo/Xinhua] 
SHENZHEN, China - Asian Games bronze medalist Lu Ying from China refreshed the women's 100 metres butterfly Universiade record here on Wednesday, winning her second gold in Shenzhen.
Lu Ying sliced the previous record, which was set by Hannah Jane Amett of Hong Kong in 2009 Belgrade, from 58.24 seconds to 57.86 seconds.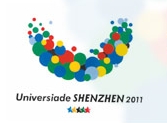 "I'm glad to win the second gold medal and break the record. Actually, I'm still tired because of tight schedule this summer. So for myself, I just didn't have too much expectations on the result, " said Lu after the swim.
Still on Wednesday night, the 22-year-old Tongji University undergraduate also pocketed a bronze in women's 4x100 freestyle relay. Before women's 100m butterfly, Lu had won a gold and a bronze separately in women's 50m butterfly and women's 4x200m freestyle relay.
"I'm exhausted but in my opinion, meeting with international competitors is the most important thing for me in the Shenzhen Universiade."
In the 100m butterfly, Tomoyo Fukuda from Japan edged out Australian swimmer Alice Mills to capture silver at 59.08 seconds with a difference of 0.03 seconds.
Video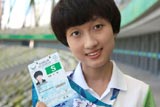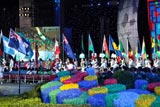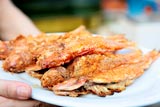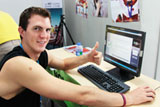 About Shenzhen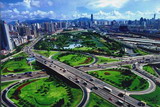 Shenzhen is located at the southern tip of the Chinese mainland on the eastern bank of the mouth of the Pearl River and neighbors Hong Kong.

The brainchild of Deng Xiaoping, the country's first special economic zone was established here by the Chinese Government in 1980. It has been a touchstone for China's reform and opening-up policy since then.