Cheerleaders light up beach volleyball court
Updated: 2011-08-17 16:51
(Xinhua)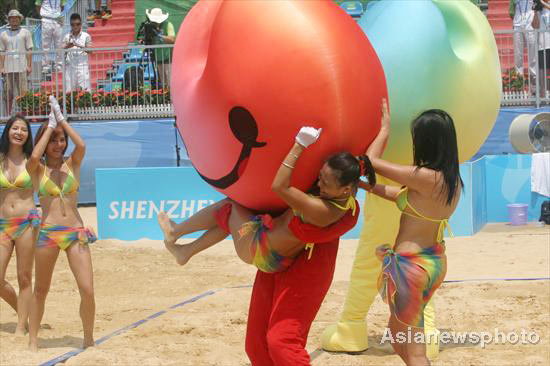 Cheerleaders perform with Universiade mascot UU during an interval of Universiade beach volleyball games at the 26th Summer Universiade in Shenzhen, Aug 15, 2011. [Photo/Asianewsphoto]
SHENZHEN - Cheerleaders are the most attractive scene on the court of Universiade beach volleyball event. People love to see beautiful girls in bikinis, the sea, the beach and the sunshine, but they barely know the hardship they suffered.
"It is really difficult to dance on sands than on the ground," said Guan Zijun, who became a cheerleader in 2003. "The sands are soft. When you dance on it, it's almost possible for you to control your balance, not to mention doing your dance moves.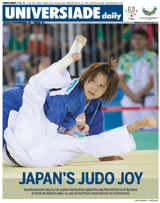 Universiade Daily
"So we could only spend more time on practising after all matches are finished. Keep working is the only way to help us get more used to the sands," added Guan.
"I used my entire energy to perform every move, just to amuse the spectators and bring fun to them with my sincere smiles and dancing," said Wu Di from Guangdong University of Finance.
More than 40 games are held everyday in the beach volleyball court and these young girls have to perform three or four times during every match. Shenzhen's at least 30 degrees centigrade temperature and bright sunshine turned these girls "black beauties" in less than a day.
Guan showed the journalist her dark and bright arms. "None of us want to get a black skin. That's the nature of a girl. What's worse, the skin really hurts after being exposed to the sunshine the whole day."
But these difficulties won't stop these young, talented and persistent girls.
"The hails and claps from the spectators give me the passion to show them my best performance," said Wu Di. "Being a cheerleader also brings me a lot of confidence. I used to think that I didn't have a perfect body and now I know that what makes a girl beautiful is not only her appearance, but also her inner side."
Guan thought it was a good chance for her to meet different people during the Universiade. "I met many people such as athletes, volunteers and journalists," said Guan. "It expanded my vision and will be one of the most precious experiences for my future career and life."
Video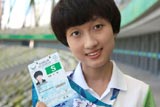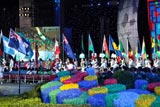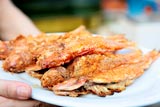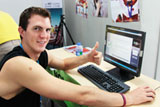 About Shenzhen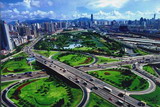 Shenzhen is located at the southern tip of the Chinese mainland on the eastern bank of the mouth of the Pearl River and neighbors Hong Kong.

The brainchild of Deng Xiaoping, the country's first special economic zone was established here by the Chinese Government in 1980. It has been a touchstone for China's reform and opening-up policy since then.