Happy tennis for 18-year-old girl
Updated: 2011-08-16 17:28
(Xinhua)
SHENZHEN - She only won two games against her world number 257 rival through the whole match, but she was still happy about herself.
Yan Zhen, an 18-year-old girl majoring in International Trade and Finance in Jinan University, lost to an Indonesian player 1-6 and 1-6 in a first-round women's single match at Shenzhen Universiade.
"I felt no pressure for the defeat," said Yan. "I lost because she is a better player. The match was just like a practice for me."
"I'm happy, and that's the most important thing for me," Yan added.
Yan picked up tennis at the age of eight. At that time her parents sent her to a summer training camp, where her heart was occupied by the charm of the tennis sport.
She never gave up training afterwards. Finally the training paid out. Her talent and effort awarded her a national youth champion in 2011. However, she would rather not talk much about the title, for the happiness in the sport was what she really wanted.
"Tennis has become a part of my daily life," said Yan.
Unlike some training machines, Yan spent much more time on her study. She carefully controlled her training time everyday to ensure she had enough time to finish her courses.
"I'm not good at mathematics or English," said Yan, "but I am very interested in other courses. Tennis is definitely my love, but I just couldn't waste so much time on it."
For Yan, study was always her priority. Tennis was more like a fun for her. "I haven't thought about being a professional player," she said. As a girl, she was not ready for the tough training for a professional player.
Yan also has her own tennis idol. "Safin!" She cried out with a laugh. "He is so handsome."
After the competition, Yan would come back to Jinan and continue her semesters. She was sure that her tennis life would not be affected by the defeat.
Video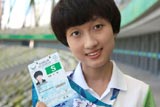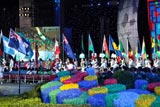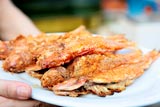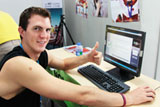 About Shenzhen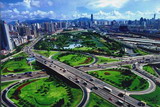 Shenzhen is located at the southern tip of the Chinese mainland on the eastern bank of the mouth of the Pearl River and neighbors Hong Kong.

The brainchild of Deng Xiaoping, the country's first special economic zone was established here by the Chinese Government in 1980. It has been a touchstone for China's reform and opening-up policy since then.