Spring Cocoon hosts table tennis tournament
Updated: 2011-06-24 16:10
(sz2011.org)
AN international table-tennis tournament will open on June 15 at the Shenzhen Bay Sports Center, also known as Spring Cocoon.
A leg of the International Table Tennis Federation (ITTF) tour, 151 table-tennis players from 23 countries and regions — including top seeds like Ma Lin and Guo Yue — will compete in the five-day tournament.
The competition is designed to test facilities in the 330,000-square-meter stadium for security, medical care, voluntary service, scoring and timing systems, information technology, logistics, and management.
One of 22 new venues for the Universiade, the Spring Cocoon will also host soccer and swimming events.
The table tennis tournament is the sixth of 11 major test events for Games venues before the official opening in August.
The organizing committee plans to test 41 match venues and 19 training venues with competitions, simulated tests and internal drills.
Athletes and referees have spoken highly of the preparation in five previous trials for weight lifting, tennis, track and field, aerobics, and sailing.
"After the trials, the venue operators will review the performances and come up with detailed improvements where required," said Mai Wuqiang, a director of the executive office of the organizing committee.
Another five trials are scheduled next month for women's soccer, bicycle racing, beach volleyball, shooting and chess.
More than 12,000 athletes and team officials from 126 countries and regions had confirmed their participation by June 10.
Video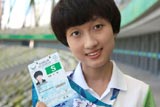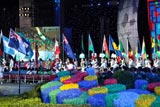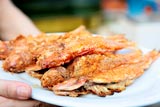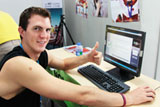 About Shenzhen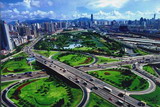 Shenzhen is located at the southern tip of the Chinese mainland on the eastern bank of the mouth of the Pearl River and neighbors Hong Kong.

The brainchild of Deng Xiaoping, the country's first special economic zone was established here by the Chinese Government in 1980. It has been a touchstone for China's reform and opening-up policy since then.