SALVADOR, Brazil - Romelu Lukaku scored a second goal for Belgium in extra time on Tuesday, giving the team a 2-0 lead over the United States in the second round of the World Cup.
Lukaku took a pass from Kevin De Bruyne and beat U.S. goalkeeper Tim Howard in the 105th minute.
A few minutes earlier, De Bruyne scored following a pass from Lukaku, who had come on a substitute just before extra time started.
The match went to extra time after the teams went scoreless through 90 minutes of regulation play. There are two 15-minute halves in extra time. If the match is still even, it will be decided by a penalty shootout.
The game was briefly delayed when a man ran onto the field in the 16th minute.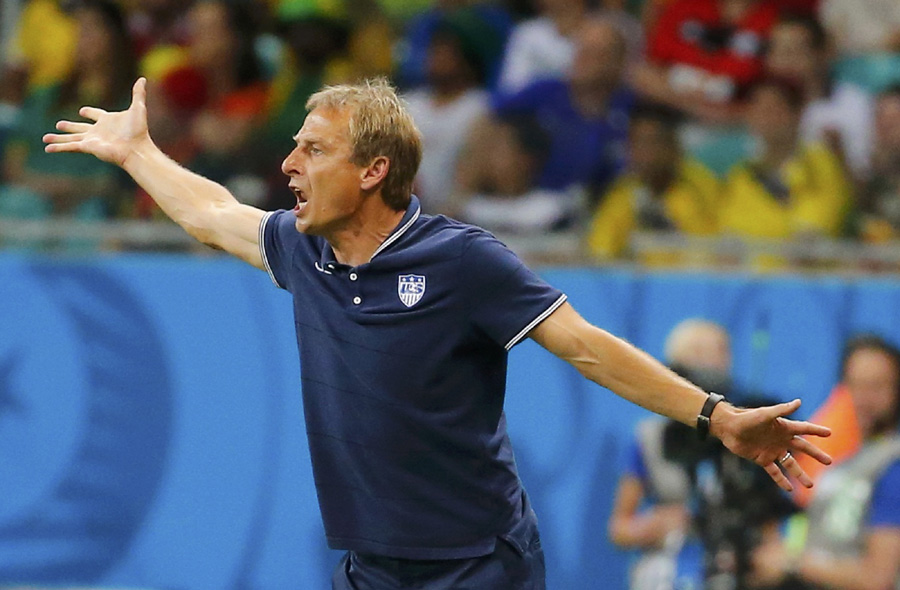 US coach Juergen Klinsmann gestures during extra time in their 2014 World Cup round of 16 game against Belgium at the Fonte Nova arena in Salvador July 1, 2014. [Photo/Agencies]