Liulichang in the southern part of Beijing's Xicheng district, one of China's largest antiques markets, sponsored a summit, on December 18 on the revitalization of traditional Chinese culture and the characteristics of early civilization through China's ambitious new "Road and Belt" project.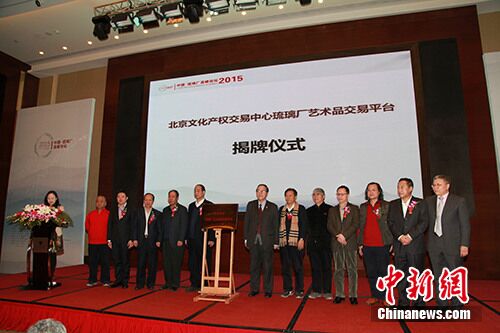 The summit drew in at least 200 specialists and scholars in the fields of culture, the arts, and information to discuss ways to preserve traditional Chinese culture in the Internet and globalization age, such as the "four treasures of the study" -- calligraphy brushes, ink, paper, and ink stones – with Yang Youcheng, chairman of the Dashila-Liulichang Chamber of Commerce, opening the meeting by saying that traditional Chinese culture needs to play an important role in connecting people of different countries and regions.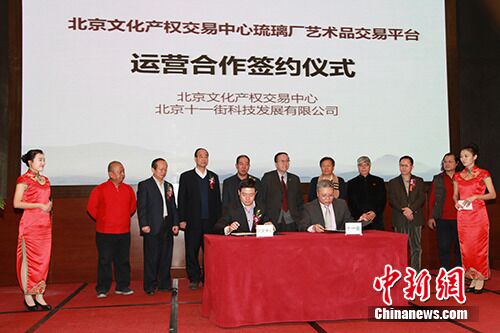 Also addressing the gathering was Wang Zhizhong, executive deputy head of the Dashila-Liulichang construction dept, who said, "It is only when culture is revitalized that it will have true historical, social and economic value."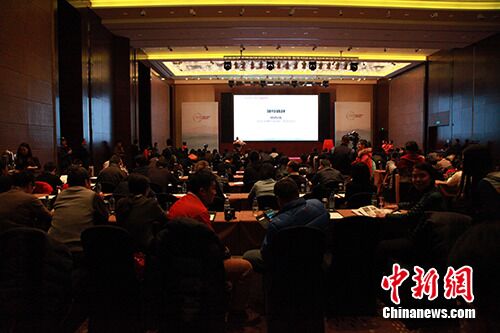 Another speaker was Chen Yulong, deputy head of the China Information Economics Society, who focused on culture in modern economy and said that cultural revitalization could be a new means of economic growth, especially in rural areas, while other scholars touched on Chinese calligraphy and cultural exchanges and Chinese military cultural heritage and world civilization.
The summit also saw a signing ceremony between Beijing Culture Equity Exchange and ChinaLiulichang.com was launched.
The 750-meter-long Liulichang St has been a gathering place for literati from both China and abroad, to exchange ideas and cultural and artistic notions. During the Qing Dynasty (1644-1911), it saw many businessmen and vendors dealing in curios and old books, and this tradition continues up to today, with the China Bookstore, Rongbaozhai, Laixunge, and Yidege being its most famous antiques stores.