The head of China National Cereals, Oils and Foodstuffs Corp, the country's largest food trader, has committed to deploying resources and manpower along the Belt and Road Initiative routes over the next five years to help ensure China's food supply at home and to its key markets overseas.
The Silk Road Economic Belt and the 21st Century Maritime Silk Road initiatives were put forward by President Xi Jinping in 2013, with the purpose of rejuvenating the two ancient trading routes and further opening up markets.
Ning Gaoning, chairman of COFCO, says even though the initiative is still in its early stages of development, it has strong implications for many nations along the routes that count on agriculture and international agribusiness collaboration.
Ning says many countries along the routes are key global grain producers, and COFCO will continue to seek investment and collaboration opportunities with them within the next five years.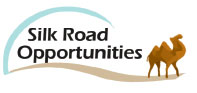 "Chinese agribusiness companies should be pioneers in advancing agricultural modernization. We cannot just rely on the old ways of expanding production," says Ning.
"Only more flexible 'going global' strategies can ensure China's food security, as well as meet the rising demand of some countries for high-protein and nutritious food."
The latest data from the Washington-based International Food Policy Research Institute show that Russia, Ukraine and Kazakhstan, for instance, increased their share of the world's total corn and wheat output in 2014 by 20 percent.
The institute also says the Association of Southeast Asian Nations, particularly Malaysia and Indonesia, account for 90 percent of the world's palm oil, while Laos, Cambodia and Thailand commanded 60 percent of global rice exports.
The central government's latest agricultural policy has highlighted international collaboration, modernizing agriculture, and food safety as this year's key industry priorities.
Last year, COFCO invested $1.5 billion for a 51 percent stake in the agribusiness operations of Hong Kong-based Noble Group, and reached agreement with the Netherlands-based agricultural and commodity trading group Nidera BV to acquire 51 percent of its stock, which will see a fully integrated value chain created between the companies.
The acquisitions mean COFCO now holds more than $70 billion of assets and has storage capacity of 15 million metric tons in more than 60 nations. Its total food processing capacity has reached 84 million metric tons and it is capable of shipping 44 million tons of agricultural products via various ports around the world.
Yu Xubo, president of COFCO, says the company is keen to continue building grain and other agricultural product supply chains, particularly with countries in the Black Sea regions and South America, the world's two biggest grain-producing areas. He also said it is keen to open more import channels in North America.
"Assisted by favorable policies offered by various bilateral or multilateral free trade agreements such as the Regional Comprehensive Economic Partnership, the China-Australia, and China-New Zealand free trade agreements, we will continue to seek more investment opportunities with countries along the Belt and Road," says Yu.
Ding Lixin, a researcher at the Chinese Academy of Agricultural Sciences, says agribusiness is a long-term industry and Chinese companies expanding overseas should pay close attention to brand building to minimize risk.
Considering national legal and political conditions and food safety standards are also crucial before deciding to invest in any country, says Ding.
zhongnan@chinadaily.com.cn