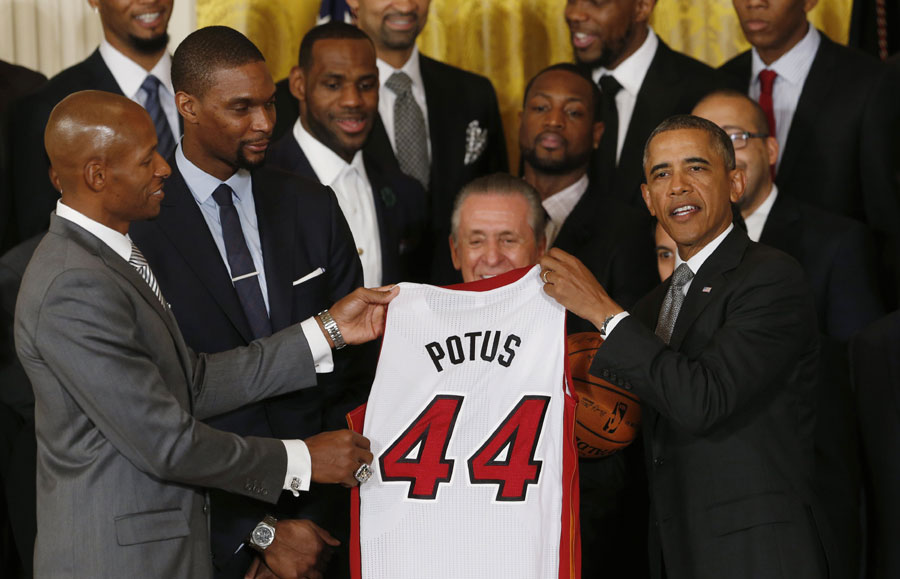 Miami Heat player Ray Allen presents a jersey to US President Barack Obama as Obama honors the NBA basketball champions Miami Heat at the White House in Washington January 14, 2014. From left are Allen, Chris Bosh, Lebron James, Dwyane Wade behind the jersey is general manager Pat Riley. [Photo/Agencies]
WASHINGTON -- The United States President Barack Obama hosted the 2013-2014 NBA champion Miami Heat in the White House on Tuesday.
"We're very proud to have them back," said Obama, who also hosted the same team last year.
"We wish them great luck for the rest of the season, unless they're playing the Bulls," added the big fan of the Chicago Bulls.
Obama praised the Heat in the ceremony for their "outstanding" job on and off the court.
The Heat presented Obama with a trophy and a No. 44 jersey.
It was the third time for the Heat to visit the White House.