Author:

Bing Chengxinzi
Mudanjiang(牡丹江) city is located in the southeast of Hei Longjiang province with Harbin in the North, Songhua River area in the west, Ji Lin province in the south, and Russia in the east.
China's Snow Town is actually the nickname of the Shuang Feng Wood Farm. The snowy seasonhere lasts for more than 7 months and the average snowfall reaches 2 meters, hence its nickname. Situated right here in the snow town is the national ski training base. The Bayi skiing team has cultivated many outstanding world-class skiiers. In addition to the ski resort, the film city in the snow town is another attraction. The Yangcao hill at sunrise is even more amazing.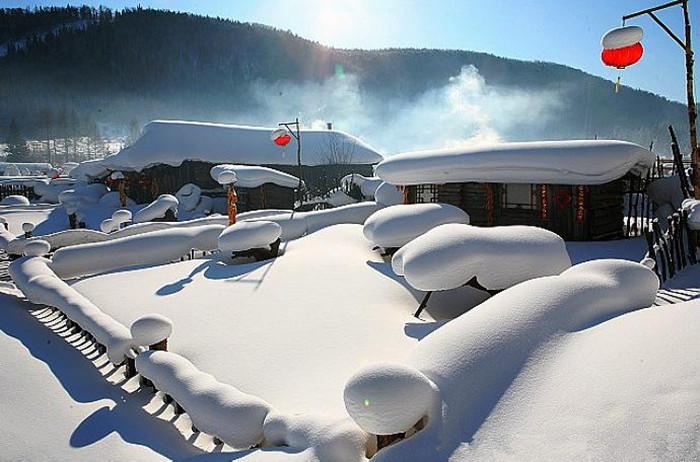 The cabin of the Snow Town.