Revisiting Deng and the socialist market economy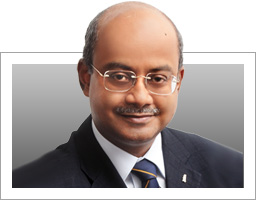 Amitendu Palit
The author is a senior research fellow and head of Partnerships & Programmes at the Institute of South Asian Studies, National University of Singapore.
China has come a very long way since Deng Xiaoping articulated his vision of a reformed and modern China in December 1978. More than 35 years after the historical Third Plenum of the 11th Central Committee of the Communist Party of China in December 1978, "socialist market economy" has become a frequently used phrase in modern economic and development literature.
Introduced by Deng in reforming modes of production and organization of economic institutions in China, the concept has survived the test of time. China is well on its way to catching up with the world's largest economy, the United States. It is also the world's leading economy in terms of several international economic and business indicators.
The remarkable aspect of the "socialist market economy" is in its effort to reconcile what used to seem irreconcilable. For some people, socialism and markets are still mutually antithetical. It was more so at the time when Deng introduced it to the world, sharply divided as it was between the ideological poles of state-driven socialist planning systems and market-driven economic frameworks.
Deng understood the importance of economic gains in incentivizing output, and was decisive in urging farmers to respond to such incentives. The boldness of the decision could hardly be overstated in a country where agricultural crises and food shortages were not distant memories, and whose large population was vulnerable to supply shocks. Along with the boldness, Deng's economic vision was characterized by surprising clarity in the sequencing of reforms.
Agriculture came first, followed by loosening of controls on foreign investment and creation of gigantic-scale manufacturing units. Indeed, there was no holding back of China once the first phase of economic reforms was over. Deng's successors took forward his legacy by allowing the market to respond to pricing signals and never letting go of opportunities to encourage investment.
The socialist character of the Chinese economy is evident in the limitations it imposes on unchecked functioning of the market in several spheres. Typical neo-classically managed economies would minimize possibilities of market failures by institutionalizing regulators. Autonomous regulators, arguably independent in their functioning from state influence, would attempt to coordinate market movements in various sectors of the economy. China is no stranger to regulators and regulations, except that unlike the more prevalent Anglo-Saxon regulation models, it has unshakable faith in the ability of the State to regulate. State regulation has resulted in calibrated fashioning of the market in China.
Although seventeen years have elapsed since Deng's passing away in 1997, China is still forging ahead in the overall direction of reform and opening-up to the outside world that Deng charted for China after he became the paramount leader at the end of the 1970s. [more]
China has come a very long way since Deng Xiaoping articulated his vision of a reformed and modern China in December 1978. More than 35 years after the historical Third Plenum of the 11th Central Committee of the Communist Party of China in December 1978, "socialist market economy" has become a frequently used phrase in modern economic and development literature. [more]
Ranging from Deng's life and thought to the history of reform in China, the overseas studies of this former Chinese leader have undeniably shed new light on not only his own political, economic, cultural, military, and, diplomatic thought, but also on his important theories including the "One Country, Two Systems" policy that successfully enabled Hong Kong's smooth return to the Motherland. [more]
By directing China's reform and opening-up since 1978 and innovating socialism with Chinese characteristics, the late Chinese leader Deng Xiaoping made a breakthrough in improving the institutional building of modern China, leading the country from the rule of man to the rule of law. [more]