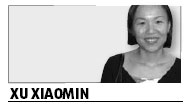 I am a shengnu, which literally means "left-over woman".
It used to be a derogatory term, popular only in Shanghai, for unmarried women above 30 years of age. But the number of unmarried women has grown so rapidly in the past decade or so that we have practically become a cohesive group with a little, not enough, courage to challenge many archaic social norms.
Indeed, our arrival as a social force to be reckoned with has not been ignored. A popular local newspaper declared not too long ago: The era of the shengnu is here. That was not an overstatement.
Once I watched a documentary that, like many other such social-issue programs, was riddled with clichs, except for one segment where the bubbly host unnecessarily and inaptly tried to make a 35-year-old shengnu guest feel comfortable in front of the cameras. Responding to a question on her single status, the perfectly calm and seemingly unflappable woman coldly replied: If I can find a husband, it's my luck. If not, it's my fate?
With those simple words, that shengnu, whose name I can no longer recall, has brought out the uniqueness of the Shanghai woman. At an office hen party, a colleague in her early 20s proudly declared that she had no boyfriend. Judging by her looks, there must be no shortage of suitors. "Good men are hard to find these days," she sighed. We nodded in unison.
Unsurprisingly, the rank of unmarried women over 30 years of age in Shanghai is swelling. Many of them, like my colleague, are good looking, smart and well educated with promising careers. In fact, they seem to have everything, except husbands.
They are the "super shengnu". Official figures suggest there are 860,000 super shengnu on the mainland, mostly in big cities such as Beijing and Shanghai.
Of course, staying single is not their choice. Their persistent hunt for princes charming has spawned a big matchmaking business. But the excesses at parties and events organized by these professional matchmakers can be a big turn off to the typical Shanghai shengnu.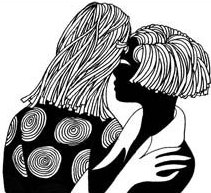 A friend who went to one such party at the strong urging of her parents, relatives and friends, vowed never to go to another. To be sure, there are no hanky-panky at such parties. But being introduced all at once to tens of men with great expectations can be a traumatic experience. My friend said she felt like she was put on the auction block.
Another friend in her 40s said she gave up hope of finding a husband long ago. Her secret plan is to marry a much older man and spend the rest of the days with him in retirement.
Why are so many Shanghai women willing to remain single? The answer lies in the traditional Chinese culture that sets a strict rule on the status of husband and wife. The patriarch in Qian Zhongshu's novel, Fortress Besieged, famously says: "I wish my daughter to marry a man from a family of higher standing and my son to marry a woman of the lower rank."
In today's context, a woman earning a salary of above 10,000 yuan a month should be married to a man earning considerably higher. But in Shanghai, a much higher proportion of women than in other cities occupy high positions in business and finance. They find that as their incomes and social status rise, their chances of finding husbands better than them keep plummeting.
A single women complained: When I was in my 20s, I wanted my ideal husband to be rich, knowledgeable, and with a bright future. After 10 years of hard work, I have earned a lot and succeeded in my career. Finally, I found I have become the one who wants to marry!
Of course, it's not just money. But you get the drift.
surrealxu@163.com
(China Daily 09/18/2009 page9)