Senior residents honored on Double Ninth Festival
By Miao Jiayu ( chinadaily.com.cn )
Updated: 2016-10-17
The Urumqi Economic and Technological Development Zone (Toutunhe Zone) organized a series of activities for elderly people on Chongyang Festival on Oct 9.
Officials from the zone's civil affairs bureau visited senior residents at Fukang old age apartment and distributed presents and health care products.
The senior residents were also treated to Yu opera performances, a folk opera popular in central China's Henan province, and performances of the traditional Chinese stringed instrument guzheng.
Chongyang Festival, or Double Ninth Festival, is held on the ninth day of the ninth lunar month and promotes the Chinese tradition of celebrating senior citizens.
At the ripe old age of 87, Chang Xinzhi, the eldest in the apartment, said it was the tenth time he had been honored by officials since moving to the old folk's home. He expressed his heartfelt thanks to the government for their care for the elderly.
Staff at Lushanjie community organized a similar event on Congyang Festival. Children from Shanghui Kindergarten sang, danced and played games to show their respect for the elderly and send their best wishes.
"We hope that the activity will help the kids know more about Chongyang Festival and draw their attention to caring for the elderly people," said Zhang Wutong, deputy director of Lushanjie community.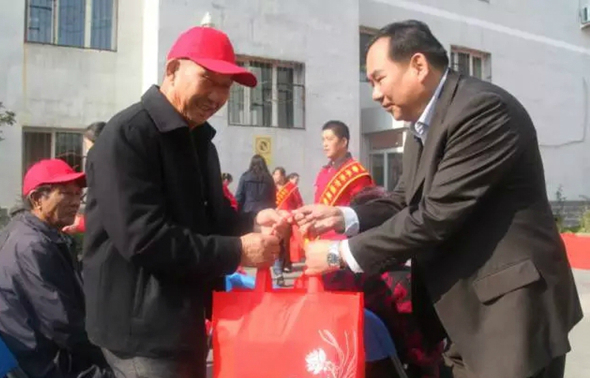 Officials give presents to the senior residents at Fukang old age apartment. [Photo/uetd.gov.cn]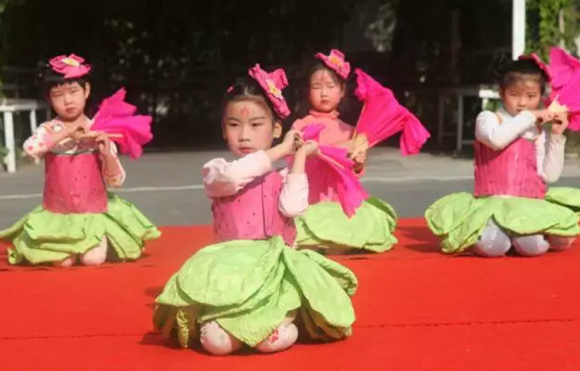 Children perform for the elderly on Chongyang Festival.[Photo/uetd.gov.cn]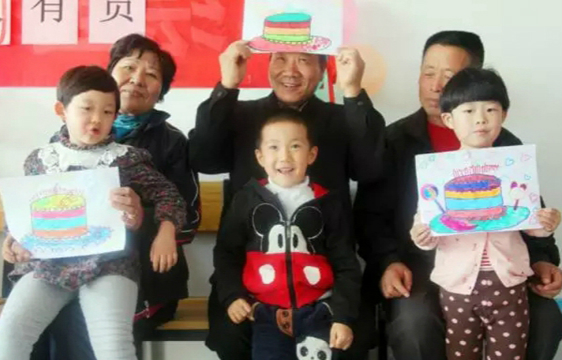 Children give paintings as gifts to elderly residents. [Photo/uetd.gov.cn]
Edited by Jake Hooson