Xinjiang high-speed railway station nears completion
By Li Xiaoxu ( chinadaily.com.cn )
Updated: 2015-10-22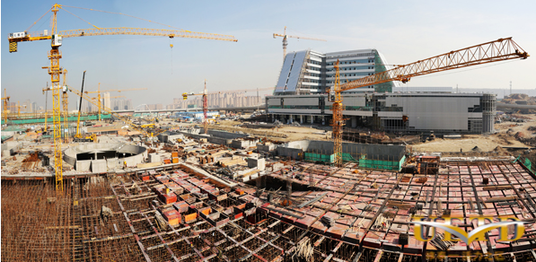 The construction site of Urumqi's high-speed railway station.[Photo/uetd.gov.cn]
A high-speed railway station in Urumqi, Xinjiang Uygur autonomous region was nearly complete by Oct, 2015, according to a project manager. The new station will serve as a transportation hub for Xinjiang and other regions.
The south square high-speed railway station is expected to be complete by November, said project manager Xiong Binghui. "More than 1,500 workers are engaged in the construction to ensure scheduled completion," Xiong added.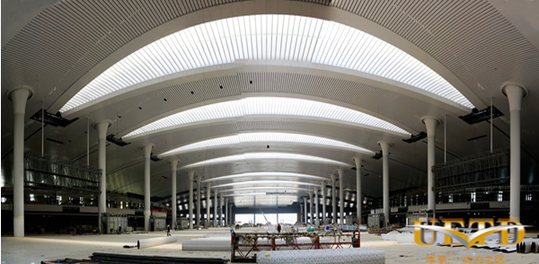 The inside of the high-speed railway station, in Urumqi, Xinjiang.[Photo/uetd.gov.cn]
The station will be a spotlight in the city as a human eye-shaped building. "The building's materials are 3D printed and it light up at night," said Xiong.
According to official statistics, the railway station which started in August 2013 already cost nearly 6.72 billion yuan ($1.06 billion) for its north and south squares, stations, parking areas and highway connections.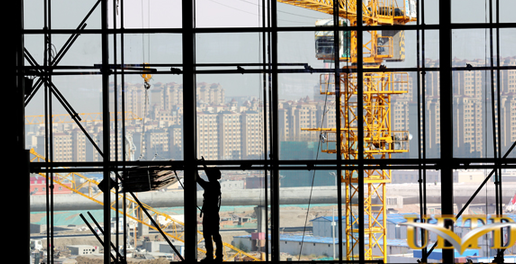 A work constructing a new station.[Photo/uetd.gov.cn]
Edited by Andrew Ancheta