You Are Here  :  
Home
 > 
Figures and Data
Xiamen' actual use of foreign capital up 22% in Q1
(chinadaily.com.cn), Updated: 2019-04-23
The actual use of foreign capital in Xiamen, East China's Fujian province surged 22 percent year-on-year to 4.59 billion yuan ($684.16 million) in the first quarter of this year, statistics from the Xiamen Municipal Bureau of Commerce show.
With that figure the city accounts for 46.4 percent of the province-wide actual use of foreign capital, a record high proportion for Xiamen.
The city introduced a total of 23 projects of contracted foreign capital worth more than $10 million in the first three months.
Foreign capital flowing to the city's secondary industry surged 32 percent year-on-year to 2.82 billion yuan during the same period, with the high-tech manufacturing sector picking up 37 percent.
The actual use of foreign capital of the tertiary industry in Xiamen totaled 1.77 billion yuan, up by 11.1 percent year-on-year. It mainly flowed to information service, design and research and development.
A spokesman for the municipal commerce bureau said that they will continue introducing more investment in the future in a bid to lay a solid foundation for the city's high quality development.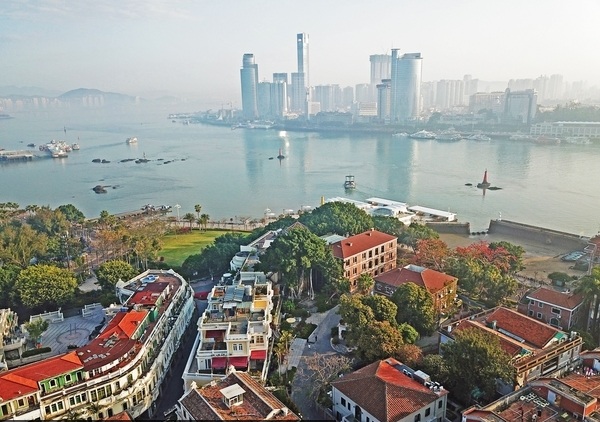 The actual use of foreign capital in Xiamen, East China's Fujian province surges 22 percent year-on-year to 4.59 billion yuan ($684.16 million) in the first quarter of this year. [Photo provided to chinadaily.com.cn]