You Are Here  :  
Home
 > 
Figures and Data
Trade with Taiwan
(xmtdc.gov.cn), Updated: 2018-04-28
In 2017, Xiamen's trade with Taiwan rose by 8.4 percent to 38.793 billion yuan ($6.168). Of that volume, Xiamen imported 29.323 billion yuan from Taiwan, an increase of 9.9 percent over the previous year.
Steady increase in trade with Taiwan: In 2017, Xiamen saw 27.2 percent increase in general trade with Taiwan, of which the general imported products increased by 8.2 percent and the trade from bonded warehouse increased by 101.3 percent. Liquid crystal displays, integrated circuits and plastic in primary form topped the imports from Taiwan in 2017 and Xiamen mainly exported garments and the accessories, aquatic and marine products, and automatic data processing equipment and its parts to Taiwan.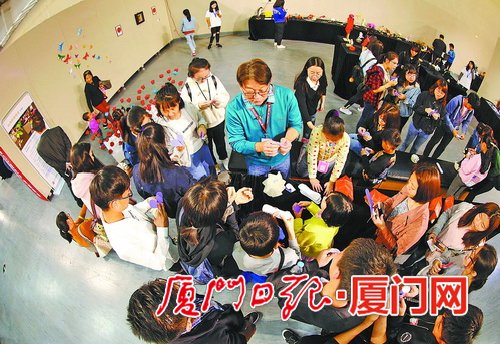 Increasing Import of Agricultural Products from Taiwan: In 2017, Xiamen became the biggest importer of Taiwan fruit on the Chinese mainland for the 10th consecutive year, accounting for 88.9 percent of the whole imported Taiwan fruit in Chinese mainland. Pineapple, wax apple and litchi were the main imports.
Increasing import of aquatic products from Taiwan: In 2017, saury and fourfinger threadfin were the main imported aquatic products from Taiwan, accounting for 36.8 percent and 18.8 percent respectively. Grouper saw the biggest increase; arise of 687.6 percent year-on-year.
Closer Exchanges with Taiwan Through More Exhibitions: 2017 saw a number of influential exhibitions and other events featuring cross-Straits exchanges held in Xiamen, including the 2017 China International Fair for Investment and Trade (CIFIT), the 20th China Xiamen Machinery & Electronics Exhibition (CXMEE), the 10th Cross-Strait Cultural Industries Exhibition, the 17th China Xiamen International Stone Fair, and the 2017 China Xiamen International Buddhist Items and Crafts Fair.