Tai'an sees surge in visitors during Spring Festival holiday
(chinadaily.com.cn) Updated: 2022-02-10
During the seven-day Spring Festival holiday, which began on Jan 31, 17 monitored scenic spots in Tai'an, East China's Shandong province, attracted 794,300 tourists and received 33.99 million yuan ($5.34 million) in income.
A total of 17,600 tourists visited 12 monitored hotels, bringing in 5.23 million yuan in income.
The Mount Tai scenic spot has become the most popular of the city's scenic spots. During the Spring Festival holiday, it received 103,900 tourists and earned 10.38 million yuan, an increase of 0.16 percent and 0.42 percent, respectively, year-on-year.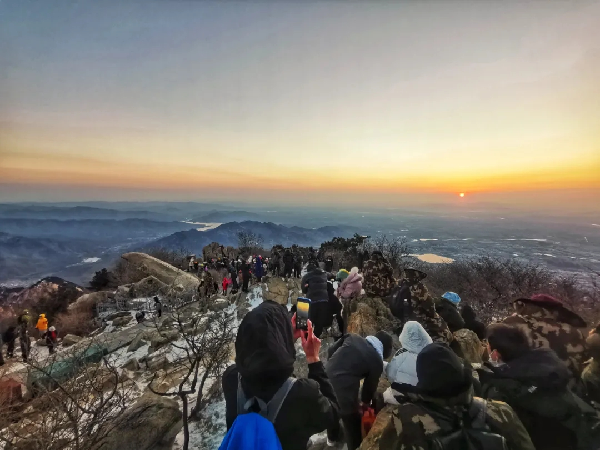 During the Spring Festival holiday, tourists ascend to the top of Mount Tai to see the dawn. [Photo/WeChat account:hitaishan]
One hundred and seventeen activities, including folk performances, intangible cultural heritage exhibitions, and book exhibitions, were launched by the city's cultural and tourism department during the Spring Festival holiday to enrich people's lives.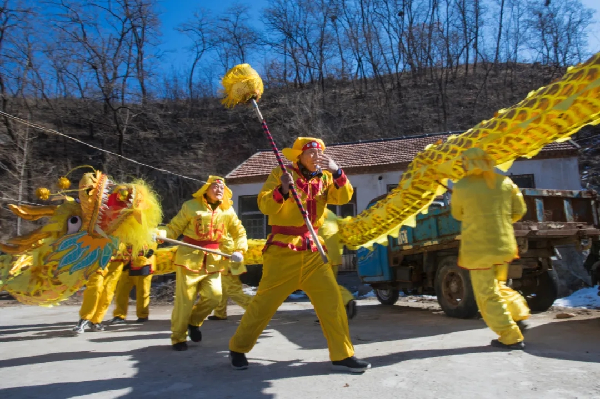 A dragon dance performance heats up at the Mount Tai scenic spot during Spring Festival holiday. [Photo/WeChat account:hitaishan]
In addition, numerous scenic locations, including Mount Tai Huayangnianhua scenic spot and Tianyi Lake scenic spot, organized a series of ice-sports activities to commemorate the 24th Beijing 2022 Winter Olympic Games, attracting a large number of tourists.