Puzhao Monastery
(chinadaily.com.cn)
Puzhao Monastery is the best-protected Buddhist temple on Mount Tai.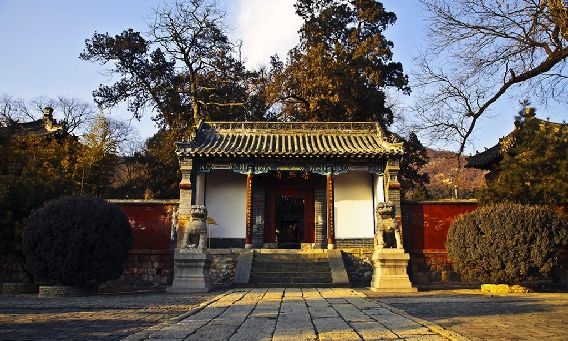 The Puzhao Monastery. [File photo]
Puzhao Monastery was built in the Tang or Song Dynasty and rebuilt in the Jin Dynasty (1115-1234).
It is usually called the Temple of Six Dynasties, because it is said that the pine tree still alive in the temple has grown during six dynasties.
Under the pine tree is Shaiyue Pavilion, where there is a stone table that emits five different sounds when its four corners and the center are rapped. It is named Wuyin Stone.
Two well-known monks once lived here. One was Mankong from Gaoli (the present Korea) in the years of Yongle of the Ming Dynasty (1368-1644). He had promoted culture exchanges between China and Korea. The other was an eminent monk named Yuan Yu, who was also a famous poet.