Tai'an's GDP in first three quarters of 2018 reaches $41.97b
(chinadaily.com.cn) Updated: 2018-10-31
Tai'an's GDP in the first three quarters of the year 2018 reached 289.59 billion yuan ($41.97 billion), according to the city's bureau of statistics, a year-on-year increase of 5.8 percent.
The total retail sales of consumer goods in the first nine months were 119.48 billion yuan, increasing by 9.3 percent year-on-year, while the export-import revenue amounted to 11.78 billion yuan, with a year-on-year growth rate of 4.2 percent.
The industrial value added of enterprises with an annual industrial output value above 20 million yuan increased by 5.5 percent, and fixed-asset investment grew by 5.7 percent, 0.7 percentage points higher than in the first quarter of the year.
From January to September of 2018, Tai'an received a total of more than 520 million tourists from home and abroad, increasing by 9 percent over the previous year, and the tourism consumption by domestic tourists amounted to 56 billion yuan, a year-on-year increase of 13 percent.
Revenue in the general public budgets reached 20.26 billion yuan, growing by 5 percent compared to that of the previous year. The tax revenue of the city during the nine months was 22.04 billion yuan, an increase of 14.1 percent year-on-year and accounting for 62.2 percent of the revenue in the general public budgets.
Tai'an also founded a municipal-level project database to facilitate its energy conversion process. A total of 209 projects were included in the database, of which 31 were selected into the Shandong's provincial-level new and old kinetic energy conversion project database, accounting for 6.9 percent of the province's total.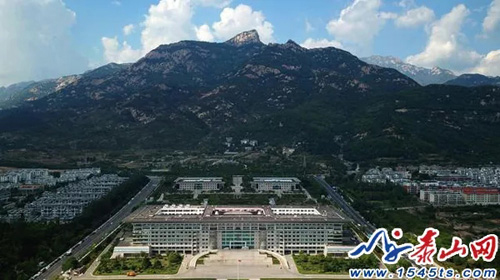 Tai'an's GDP in the first three quarters of the year 2018 reached 289.59 billion yuan, a year-on-year increase of 5.8 percent. [Photo/1545ts.com]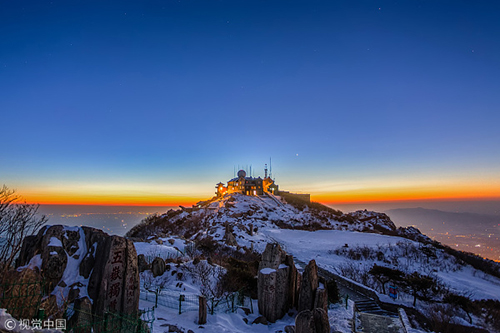 The tourist hotspot of Mount Tai is located in Tai'an, East China's Shandong province. [Photo/VCG]