Tourist commodity expo takes place in Tai'an
(chinadaily.com.cn) Updated: 2018-10-23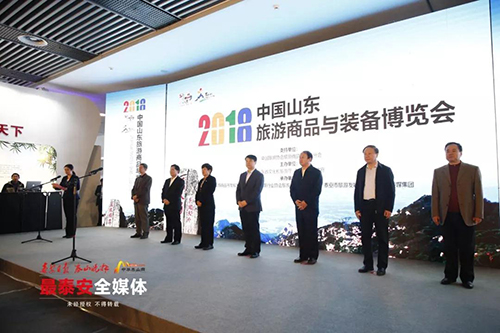 The China (Shandong) Tourist Commodity and Equipment Expo is held in Tai'an, East China's Shandong province from Oct 19 to 21. [Photo/my0538.com]
The China (Shandong) Tourist Commodity and Equipment Expo was held in Tai'an, East China's Shandong province from Oct 19 to 21.
The expo was expected to promote the industrialization of Tai'an's tourist commodities and promote its tourism, and accelerate the area's conversion of new and old kinetic energy.
A total of more than 200 tourism products companies from around the mainland, including Fujian, Shanghai, Sichuan, and Chongqing, as well as from Taiwan, signed up for the expo. The attendance during the three-day expo reached 70,000.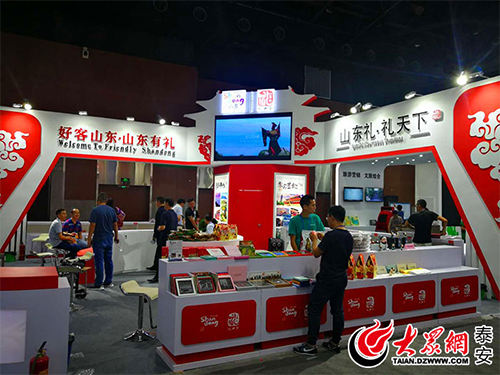 A booth of a company from Shandong province is ready for the expo, which is held in Tai'an, East China's Shandong province from Oct 19 to 21. [Photo/dzwww.com]
With its exhibition venue of tourist commodities and equipment covering an area of more than 15,000 square meters, the expo provided visitors with information about developments in the industry and showcased tourist commodity products.
In a bid to enhance its brand awareness, provide detailed information to target audiences who were not present and promote the sale of new products, the expo was broadcast online, with a total of more than 4.06 million views during the three days.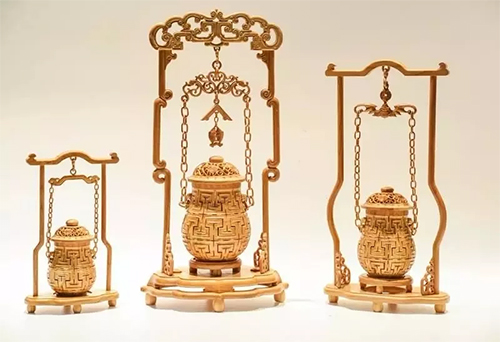 The tourist product Mahogany Aroma Burner from Tai'an, which won the gold award in the 16th provincial-level tourism products design competition held in Jinan, capital of Shandong province, is on display at the expo from Oct 19 to 21. [Photo/WeChat account: SDTXTA]
Jointly sponsored by the Tai'an government and Shandong Provincial Commission of Tourism Development, this was the first time that the national-level expo had been held.