Ethiopians sweep up at Mount Tai climbing festival
(chinadaily.com.cn) Updated: 2018-09-11
Two competitors from Ethiopia won both the men's and women's international races at the 2018 International Mount Tai Climbing Festival held in Tai'an, Shandong province on Sept 7.
Alem Hornemefen from Ethiopia came in first in the men's international group in 57 min 47 sec, 23 seconds faster than last year's men's champion, while Ethiopian Sarah Gime bagged first place in the women's international group, coming home in 1:12:16.65.
This year's Mount Tai climbing festival attracted 3,516 participants from 30 countries and regions.
It has been held every September since 1987, attracting athletes and tourists from around the world helping to push forward the development of local tourism and the regional economy.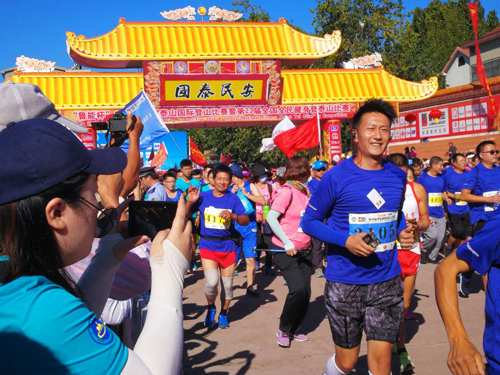 The 2018 International Mount Tai Climbing Festival is held in Tai'an, Shandong province on Sept 7. [Photo provided to chinadaily.com.cn]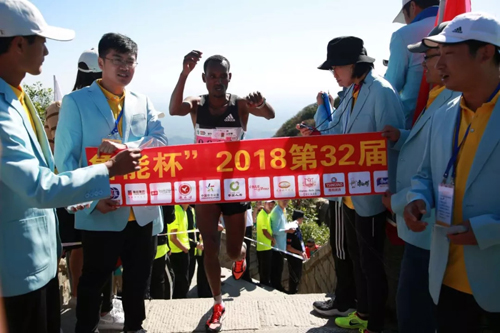 Ethiopian Alem Hornemefen wins the championship of the men's international group race in 57 min 47 sec, which is 23 seconds faster than the time of last year's champion. [Photo provided to chinadaily.com.cn]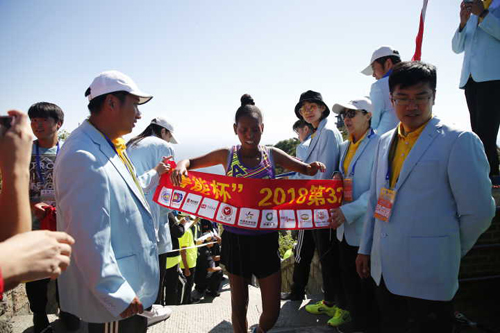 Ethiopian Sarah Gime takes first place in the women's international group with a time of 1:12:16.65. [Photo provided to chinadaily.com.cn]