Taishan's one-man show
(chinadaily.com.cn) Updated: 2017-01-05
Keeper of the legacy
In 2009, Fan was recognized as a State-level inheritor of Taishan solo shadow puppetry. He has been invited to perform in many foreign countries and in September 2010, he brought the art form to the UNESCO headquarters in Paris.
Just as like the other guardians of traditional heritage, Fan faces the problem of finding the right inheritors. There's a fine line between protecting the art heritage and making a decent living.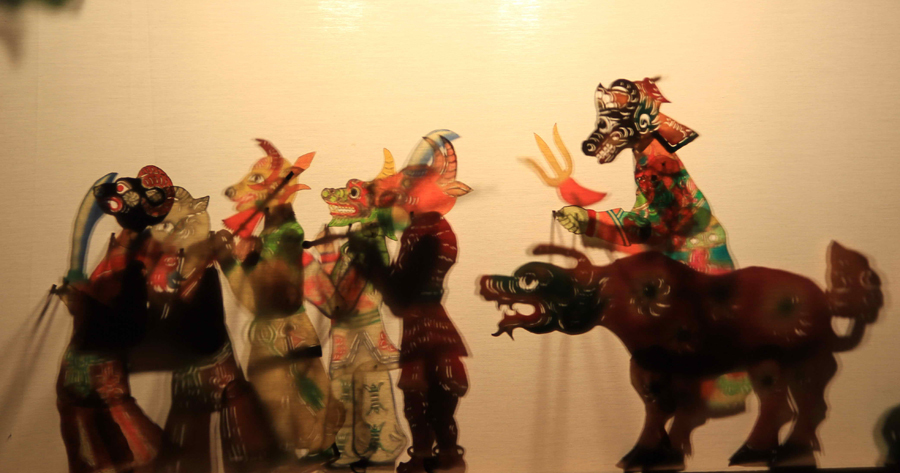 A shadow puppet show by Fan Zheng'an.[Photo by Wang Qian / China Daily]
In 2009, Fan opened a teahouse where the public pays to see shadow puppet performances. Besides his 35-year-old son, he is also training three other apprentices and he pays them salaries.
"It's unreasonable to force young people to learn something that they cannot make a living from," he says.
But Fan also performs for free at benefit events at orphanages, nursing homes and schools and he is now working on a new play to publicize traffic safety regulations for Shandong province.
"I think now my teacher can rest in peace," he says.