Jade Emperor Peak
(chinadaily.com.cn)
Jade Emperor Peak is the summit of Mount Tai. In Chinese mythology, the Jade Emperor is the most powerful god in the heavens.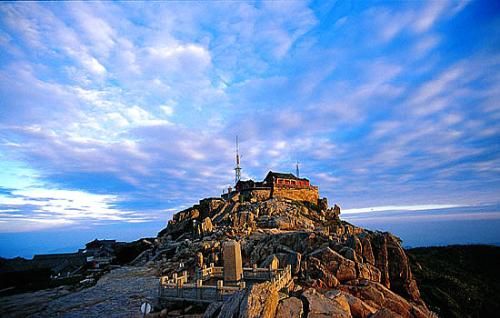 Jade Emperor Peak. [File photo]
Jade Emperor Peak is 1545 meters above sea level, offering tourists a breathtaking bird's eye view of the entire city of Tai'an.
Jade Emperor Temple, which was built in honor of the Jade Emperor of Taoism, is here. There is a big stone in the middle of the yard in front of the temple, with is engraved: "The Summit of Mount Tai 1545 meters".
The height of Jade Emperor Peak is 1532.7 meters. It's a perfect place to appreciate sunsets, clouds and the golden belt of the Yellow River.
By Ji Yuan